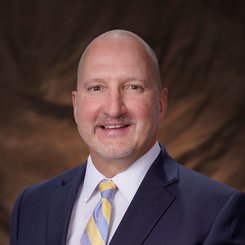 Gregory G. Gallant, MD, MBA
Dr. Gallant has over 25 years of experience as a hand, elbow, and shoulder surgeon. He graduated from the University of Connecticut medical school, performed his orthopaedic surgery residency at the University of Connecticut, and completed a fellowship in hand surgery at the University of Pennsylvania. He also received a Masters of Business Administration degree from the University of Massachusetts and also is past president of the Doylestown Hospital medical staff.
Dr. Gallant is a fellow of the American Academy of Orthopaedic Surgeons and American Society for Surgery of the Hand, as well as past president of the Pennsylvania Orthopaedic Society. He has authored multiple publications and has given multiple presentations at national meetings in addition to serving on the editorial boards of the Journal of Hand Surgery and HAND. He has also served as course director for several academic meetings.
Dr. Gallant has served as chairman of the AAOS Hand and Wrist instructional course committee, as chairman of the AAOS State Orthopaedic Societies Committee, and as Editor-in -Chief of the AAOS Hand and Wrist self-assessment examination. He currently serves as Editor-in-Chief of the AAOS Orthopedic Knowledge Update self-assessment examination. In addition, he has served as a co-author/editor of the annual ASSH Hand and Wrist self-assessment examination. Dr. Gallant has recently written a textbook entitled "Review of Hand Surgery Volume Two", published in September 2021.
Professional Profile
Education
Titles & Certifications
Professional Associations
Education
Undergraduate, Fairfield University, Fairfield, CT
Medical School, University of Connecticut School of Medicine, Farmington, CT
MBA, University of Massachusetts Amherst, Amherst, MA
Internship, General Surgery, Hartford Hospital/University of Connecticut, Hartford, CT
Residency, Orthopaedic Surgery, University of Connecticut School of Medicine, Farmington, CT
Fellowship, Hand Surgery, University of Pennsylvania Perelman School of Medicine, Philadelphia, PA
Titles & Certifications
Board Certified, American Board of Orthopaedic Surgery
Hand Surgery Subspecialty
Sports Medicine Subspecialty
Professional Associations
American Academy of Orthopaedic Surgeons
American College of Physician Executives
Bucks County Medical Society
Pennsylvania Orthopaedic Society
University of Pennsylvania Orthopaedic Society
University of Connecticut Orthopaedic Society
American Society for Surgery of the Hand
Education
Undergraduate, Fairfield University, Fairfield, CT
Medical School, University of Connecticut School of Medicine, Farmington, CT
MBA, University of Massachusetts Amherst, Amherst, MA
Internship, General Surgery, Hartford Hospital/University of Connecticut, Hartford, CT
Residency, Orthopaedic Surgery, University of Connecticut School of Medicine, Farmington, CT
Fellowship, Hand Surgery, University of Pennsylvania Perelman School of Medicine, Philadelphia, PA
Titles & Certifications
Board Certified, American Board of Orthopaedic Surgery
Hand Surgery Subspecialty
Sports Medicine Subspecialty
Professional Associations
American Academy of Orthopaedic Surgeons
American College of Physician Executives
Bucks County Medical Society
Pennsylvania Orthopaedic Society
University of Pennsylvania Orthopaedic Society
University of Connecticut Orthopaedic Society
American Society for Surgery of the Hand
More Information
Educational Lecture Videos
Click below to view eduational lectures by Dr. Freedman:
Stories Related to Gregory G. Gallant, MD, MBA