Doylestown, PA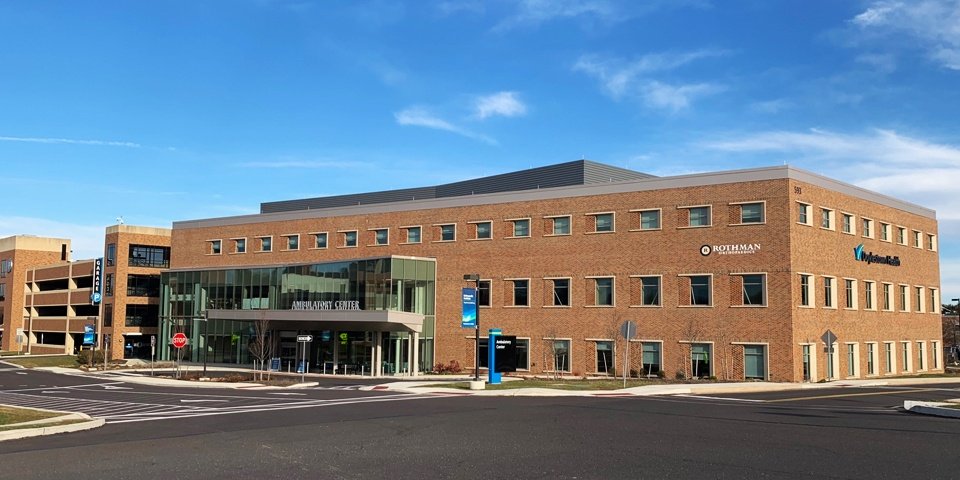 Address
593 W State Street
Doylestown Hospital
Ambulatory Center Building 2nd Floor
Doylestown, PA 18901, USA
Office Hours
Monday - Friday
:
8:00AM - 4:30PM
Map & Directions
---
Directions
The office is located on the Doylestown Hospital campus, first building on the left past the Hospital. Valet parking is available at the South entrance and the office is located in Suite 205.
From Willow Grove area - take 611 North and continue on the 611 Bypass. Exit for State Street/Doylestown Hospital (old Route 202). Turn left at the end of the ramp, then turn left at the first light towards Doylestown Hospital.
Parking
Free valet service is available for those going to medical offices or the Cancer Institute.
There is also parking (including handicapped parking) for Pavilion patients in front of the Pavilion.
Physicians at this Location
All Specialties
Hip
Knee
Spine
Sports Medicine
Shoulder & Elbow
Foot & Ankle
Hand & Wrist
Physical Medicine & Rehabilitation
Orthopaedic Oncology
Orthopaedic Trauma & Fracture Care
General Orthopaedics
Filter Physicians
Filter
Sort
All Specialties
Hip
Knee
Spine
Sports Medicine
Shoulder & Elbow
Foot & Ankle
Hand & Wrist
Physical Medicine & Rehabilitation
Orthopaedic Oncology
Orthopaedic Trauma & Fracture Care
General Orthopaedics
All Locations

{{item.title}}

{{distanceText(item)}}
Services at this Location
Stories Related to Doylestown, PA