Gregory K. Deirmengian, M.D.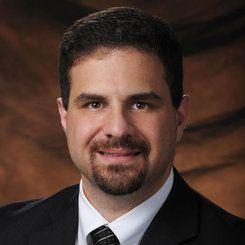 Dr. Deirmengian is a board certified orthopaedic surgeon who specializes in primary and revision hip and knee replacements. He evaluates patients with hip and knee pain who may benefit from joint replacement surgery. He also evaluates patients with existing hip and knee replacements that are problematic to determine whether the patient may benefit from a revision procedure.
The joint replacement surgeons at Rothman Orthopaedics collectively perform over 17,000 hip and knee procedures each year in both an inpatient and outpatient capacity. They continue to lead the way in advanced technologies and procedures, providing our patients with the safest, most effective methods to get you back to what you were. Services offered include:
Hip:
Total Hip Replacement
Anterior Hip Replacement
Minimally Invasive Hip Replacement
Rapid Recovery Hip Replacement
Revision Hip Replacement
Posterior Hip Replacement
Computer Assisted Hip Replacement
Robotic Hip Replacement
Outpatient Total Hip Replacement
Anterolateral Approach
Direct Lateral Approach
Knee:
Total Knee Replacement
Partial Knee Replacement
Revision Knee Replacement
Minimally Invasive Knee Replacement
Rapid Recovery Knee Replacement
Computer Assisted Knee Replacement
Robotic Knee Replacement
Quad Sparing Knee Replacement
Outpatient Total Knee Replacement
Key Contact Information
Surgical Scheduler (Marlton): 856-821-6365
Surgical Scheduler (Washington Twp): 856-286-4230
Surgical Scheduler (King of Prussia): 610-755-3083
Medical Questions: 484-297-6257
Billing Inquiries: 267-339-3558
Office Locations
Surgical Locations
Professional Profile
Education
B.A., Princeton University
M.D., University of Pennsylvania School of Medicine
Residency, Orthopaedic Surgery, Hospital of the University of Pennsylvania
Fellowship, Hip and Knee Reconstruction, Rothman Orthopaedic Institute, Thomas Jefferson University Hospital
Titles & Certifications
Associate Professor, Orthopaedic Surgery, Thomas Jefferson University
Board Certified, Orthopaedic Surgery
Hospital Affiliations
Thomas Jefferson University Hospital
Rothman Orthopaedic Specialty Hospital
Kennedy Health System
Physicians Care Surgical Hospital at Limerick
Professional Associations
American Academy of Orthopaedic Surgeons
American Board of Orthopaedic Surgery
Advanced Trauma Life Support, American College of Surgeons
Publications
Research Publications
Deirmengian GK, Huffman GR. Autograft Hamstring Reconstruction of Chronic Quadriceps Tendon Repairs. Techniques in Knee Surgery. Publication Pending.Pappas N, Deirmengian GK, Jian B, Bozentka DA. Orthopaedic . Radiology . Pathology Conference: Hand Mass in an 18-year-old Woman. Clin Orthop Relat Res. 2009 Jul 17. [Epub ahead of print]
Gregory K. Deirmengian, Craig L. Israelite, Charles L. Nelson and Jonathan P. Garino. Bone Grafting Procedures. Treating Osteonecrosis of the Hip. Tech. Orthop. 23(1):35-43, March 2008.
Deirmengian GK, Hebela NM, Shore EM, O'Connell MP, Glaser D, and Kaplan FS. Proximal Tibial Osteochondromas in Patients with Fibrodysplasia Ossificans Progressiva. J Bone Joint Surg Am. 2008 Feb;90(2):366-74.
Gregory K Deirmengian, MD; Pedro K Beredjiklian, MD. Scaphoid fractures and fracture nonunion. Curr Opin Orthop. 18(4): 315-21, July 2007.
Gregory K. Deirmengian, MD; Pedro K. Beredjiklian, MD; Charles Getz, MD; Matthew Ramsey, MD; David J. Bozentka, MD. Distal Biceps Tendon Repair: One-Incision Incision vs. Two-Incision Techniques. Techniques in Shoulder and Elbow Surgery. 7(1):61-71, 2006
Kaplan FS, Glaser DL, Shore EM, Deirmengian GK, Gupta R, Delai P, Morhart R, Smith R, Le Merrer M, Rogers JG, Connor MJ, Kitterman JA. The Phenotype of Fibrodysplasia Ossificans Progresiva. Clinical Reviews in Bone and Mineral Metabolism. Vol 3, no 3-4, 183-188, 2005.
Deirmengian GK, Hosalkar HS, Dolinskas CA, Stopyra G, Ogilvie CM, Lackman RD. Thigh Mass in a 45-Year-Old Male. Clin Orthop Relat Res, Jan: 266-71, 2005.

Book Chapters
Deirmengian GK, Hozack WJ. Pain Management and Accelerated Rehabilitation. Orthopaedic Knowledge Update: Hip and Knee Reconstruction 4. (Publication Pending.)
Deirmengian GK, Parvizi J. Removal of Components in Revision Hip Arthroplasty Interactive Educational Program for Total Joint Replacement. Edited by Schmalzried T, Mont M, Parvizi J, Pellegrini VD, Scuderi GR, Hungerford DS. (Publication Pending)
Deirmengian GK, Deirmengian CA. Surgical Principles of Total Knee Arthroplasty. Essentials in Total Knee Arthroplasty. Edited by Parvizi J and Klatt B. (In Press)
Gregory K. Deirmengian, Craig L. Israelite. Revision Total Knee Arthoplasty: The Basics: Patella Revision/Reconstruction. Arthritis & Arthroplasty: The Knee. Edited by Thomas E. Brown. (In Press).
Gregory K. Deirmengian, Jonathan P. Garino. Hip Decompression and Grafting. Gowned and Gloved Orthopaedics: Introduction to Common Procedures. Edited by Neil Sheth and Jess Lonner.
Gregory K. Deirmengian, Pedro K. Beredjiklian. Arthroscopic treatment of interosseous ligament tears, carpal instability and capsular electrothermal shrinkage techniques. John T Capo, MD and Virak Tan, MD: Minimally Invasive Hand and Wrist Surgery.
Posters/Presentations
Kaplan FS, Deirmengian GK, Chakkalakal S, Shore EM. Osteochondromas & the FOP Metamorphogene. To be presented at Multiple Hereditary Osteochondroma Association workshop. October 2009.
Gregory K Deirmengian, MD; Nader M. Hebela, MD; Eileen M. Shore, PhD,; MD Michael P O'Connell, David Glaser, MD; and Frederick S. Kaplan. Proximal Tibia Osteochondromas in Patients with Fibrodysplasia Ossificans Progressiva.
Paper Presentation at the AAOS meeting 2007, San Diego California.
Michael P O'Connell, Paul C Billings, Jennifer L Fiori, Gregory K Deirmengian, Helmtrud I Roach, Eileen M Shore, Frederick S Kaplan. HSPG-Mediated Signaling is Disrupted in Fibrodysplasia Ossificans Progressive in Lymphoblastoid Cell Lines. Presented at the ASBMR conference 2005.
Stories Related to Gregory K. Deirmengian, M.D.