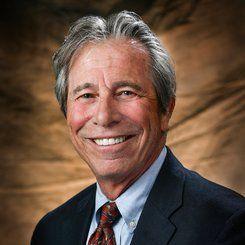 Mark D. Avart, DO
Dr. Avart is a board certified orthopaedic surgeon who was born and raised in the Philadelphia area. He has dedicated his medical career to serving his hometown with orthopaedic excellence and care.
Dr. Avart attended Lower Merion High School before attending the University of Pennsylvania where he achieved his Bachelor of Science. He went on to receive his Doctor of Osteopathic Medicine from the Philadelphia College of Osteopathic Medicine, and followed with a residency in orthopaedic surgery.
Dr. Avart is an Associate Professor of Orthopaedic Surgery at the Philadelphia College of Osteopathic Medicine. He serves as a resident trainer at Lankenau Hospital, for which he has for over 35 years. Dr. Avart also teaches medical students and physician assistants.
He provides both operative and non-operative care for common musculoskeletal injuries. His treatment options include joint injections of the knee, shoulder and elbow, as well as trigger point injections for the spine. He is also certified to approve patients for medical marijuana for appropriate orthopaedic conditions.
Professional Profile
Education
Titles & Certifications
Professional Associations
Education
B.S., University of Pennsylvania, Philadelphia, PA
D.O., Philadelphia College of Osteopathic Medicine, Philadelphia, PA
Internship, Hospital of the Osteopathic Medical Center of Philadelphia, Philadelphia, PA
Residency, Orthopaedic Surgery, Hospital of the Osteopathic Medical Center of Philadelphia, Philadelphia, PA
Titles & Certifications
Board Certified, American Osteopathic Board of Orthopedic Surgery
Associate Professor, Orthopaedic Surgery, Philadelphia College of Osteopathic Medicine
Resident Training Program, Orthopedic Residents, Lankenau Hospital
Professional Associations
American Osteopathic Association of Surgeons
Pennsylvania Osteopathic Medical Association
New Jersey Association of Physicians and Surgeons
Education
B.S., University of Pennsylvania, Philadelphia, PA
D.O., Philadelphia College of Osteopathic Medicine, Philadelphia, PA
Internship, Hospital of the Osteopathic Medical Center of Philadelphia, Philadelphia, PA
Residency, Orthopaedic Surgery, Hospital of the Osteopathic Medical Center of Philadelphia, Philadelphia, PA
Titles & Certifications
Board Certified, American Osteopathic Board of Orthopedic Surgery
Associate Professor, Orthopaedic Surgery, Philadelphia College of Osteopathic Medicine
Resident Training Program, Orthopedic Residents, Lankenau Hospital
Professional Associations
American Osteopathic Association of Surgeons
Pennsylvania Osteopathic Medical Association
New Jersey Association of Physicians and Surgeons
More Information
Key Contact Information
Surgical Scheduler (Wynnewood): 484-297-6246
Surgical Scheduler (Northeast Phila): 215-992-4974
Clinical Questions: 484-845-3919
Billing Inquiries: 267-339-3558