Nicholas R. Taweel, D.P.M., D.P.T.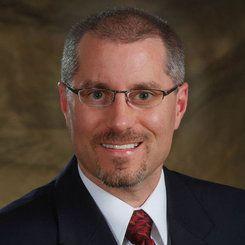 Dr. Taweel received his Doctor of Podiatric Medicine degree from the Pennsylvania College of Podiatric Medicine in 1991. He also received a Doctorate in Physical Therapy from the Massachusetts General Hospital Institute, a Masters in Physical Therapy from Hahnemann University, and a bachelor's degree in psychology from Temple University.
A native of Philadelphia, he is a graduate of Central High School.
Dr. Taweel completed four years of comprehensive residency training in podiatric medicine and surgery at the Albert Einstein Medical Center. He is board certified and re-certified by the American Board of Podiatric Medicine.
Dr. Taweel lectures extensively, holding adjunct faculty appointments at Columbia, Arcadia, Drexel, and Widener Universities. His clinical interests include treatment of athletes, fracture care, foot biomechanics, orthotics, and occupational medicine.
Rothman Physician Spotlight – Nicholas R. Taweel D.P.M. D.P.T.
Office Locations
Surgical Locations
Professional Profile
Education
Central High School of Philadelphia, Class of 1982
Bachelors Degree, Psychology, Temple University
Doctor of Podiatric Medicine Degree, Temple University, 1991
Doctor of Physical Therapy Degree, Massachusetts General Hospital Institute
Masters Degree, Physical Therapy, Hahnemann University
Residency, Podiatric Medicine and Surgery, Albert Einstein Medical Center
Titles & Certifications
Board Certified, American Board of Podiatric Orthopaedics and Primary Podiatric Medicine
Certified Orthopaedic Clinical Specialist, American Board of Physical Therapy Specialties
Professional Associations
Clinical Instructor, Thomas Jefferson University Medical College
Adjunct Professor, Columbia University
Adjunct Professor, Arcadia University
Adjunct Professor, Widener University
Adjunct Professor, Drexel University
Lecturer, Temple College of Podiatric Medicine
Lecturer, University of the Sciences in Philadelphia
Diplomat, American Board of Podiatric Orthopaedics and Primary Podiatric Medicine
Member, American Podiatric Medical Association
Member, American Physical Therapy Association, Orthopaedic Section
Publications
RESEARCH / PUBLICATIONS
"Measuring Talar Adduction in Stance- Relevance and Reliability," Hahnemann University, Department of Physical Therapy, 1997
"The Effects of Hip Position on Isometric Peak Torque of the Quadriceps- A Pilot Study," Hahnemann Biomechanics Lab, 1995
"The Valenti Arthroplasty: A New Approach for Hallux Limitus and Rigidus," Journal of Current Podiatric Medicine, April 1990
Stories Related to Nicholas R. Taweel, D.P.M., D.P.T.