Publications
Book Chapters
Annett S, Cassas K, Bryan S. Gender Differences: Considerations for the Female Endurance Athlete. In: Miller TL, ed. Endurance Sports Medicine. Springer International Publishing Switzerland; 2016:55-70.
Konin JG, Bryan ST, Shimer A. Cervical Spine Injuries. In: Starkey C, ed. Athletic Training and Sports Medicine: An Integrated Approach. 5th ed. Burlington, MA: American Academy of Orthopaedic Surgeons/Jones & Bartlett Learning; 2013:544-579.
Peer Reviewed Monograph
Rankin GW, Bryan ST, Kilmer NI, et al. Diagnostic Imaging Update. FP Essentials, Monograph Edition No. 328, AAFP Home Study. Leawood, Kan: American Academy of Family Physicians, September 2006.
Peer Reviewed Journal Articles
Coris EE, Pescasio M, Zwygart K, Gonzalez E, Farrar T, Bryan S, Konin J, McElroy T. Office-based ultrasound in sports medicine practice. Clinical Journal of Sports Medicine 2011;21(1):57-61.
Bryan ST, Shaver SL, Trojian TH. Have Primary Care Sports Medicine Fellowships Influenced Family Medicine Residency Match Rates? The Internet Journal of Family Practice 2008;6(2).
Bryan ST, Coleman NJ, Blueitt D, Kilmer NI. Bladder Problems in Athletes. Current Sports Medicine Reports 2008;7(2):97-101.
Bryan ST, McShane JM, Schweitzer ME. Femoral Head Contusion without Hip Dislocation: Low-Energy Trauma in a Female Basketball Player. The Physician and Sportsmedicine 2002;30(11):38-42.
Bryan ST, Barton ST. Exercise Immunology and Infectious Diseases in Athletes: A Clinically Relevant Review. The Internet Journal of Family Practice 2001;2(1).
Peer Reviewed Abstracts
Rankin G, Kilmer N, Bryan S. Knee Injury in a High School Football Player (Abstract). Medicine and Science in Sports and Exercise 2005;37(5):S290.
Truty SJ, Bryan S. Flank Pain – Football (Abstract). Medicine and Science in Sports and Exercise 2003;35(5):S251.
Bryan S, Hash R, Vogel R. Sports Medicine Faculty in US Family Practice Residencies (Abstract). Family Medicine 2002;34(7):548.
Letters to the Editor in
Peer Reviewed Journals
Bryan ST, Hash RB, Vogel RL. Survey of Sports Medicine Faculty. Family Medicine 2003;35(7):463.
McShane JM, Balsbaugh T, Simpson Z, Diamond JJ, Bryan ST, Velez J. Letter to the Editor. American Journal of Sports Medicine 2000;28(1):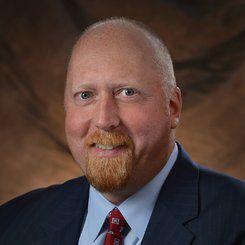 https://rothmanortho.radixhealth.com/dash/self/#/schedule/24245/search