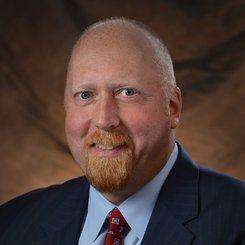 Dr. Bryan is a board certified, non-surgical sports medicine physician, who specializes in the treatment of musculoskeletal injuries. Having been in practice for over 20 years, Dr. Bryan has treated a vast array of athletes and non-athletes alike. He completed a Primary Care Sports Medicine fellowship at Thomas Jefferson University and has served as a team physician at the professional, collegiate and high school levels.
Dr. Bryan is a member of several professional societies and is widely published. He has lectured nationwide and continues to participate in educating medical professionals in the field of sports medicine.
Office Locations
Surgical Locations
Professional Profile
Education
B.A., La Salle Univeristy, Philadelphia, PA
M.D., Temple University School of Medicine, Philadelphia, PA
Residency, Family Medicine, Chestnut Hill Hospital, Philadelphia, PA
Fellowship, Primary Care Sports Medicine, Thomas Jefferson University, Philadelphia, PA
Titles & Certifications
Board Certified, American Board of Family Practice with Certificate of Added Qualifications in Sports Medicine
Clinical Professor, Sidney Kimmel Medical College, Thomas Jefferson University
Professional Associations
American Medical Society for Sports Medicine
American Academy of Family Physicians
American College of Sports Medicine
Publications
Book Chapters
Annett S, Cassas K, Bryan S. Gender Differences: Considerations for the Female Endurance Athlete. In: Miller TL, ed. Endurance Sports Medicine. Springer International Publishing Switzerland; 2016:55-70.
Konin JG, Bryan ST, Shimer A. Cervical Spine Injuries. In: Starkey C, ed. Athletic Training and Sports Medicine: An Integrated Approach. 5th ed. Burlington, MA: American Academy of Orthopaedic Surgeons/Jones & Bartlett Learning; 2013:544-579.
Peer Reviewed Monograph
Rankin GW, Bryan ST, Kilmer NI, et al. Diagnostic Imaging Update. FP Essentials, Monograph Edition No. 328, AAFP Home Study. Leawood, Kan: American Academy of Family Physicians, September 2006.
Peer Reviewed Journal Articles
Coris EE, Pescasio M, Zwygart K, Gonzalez E, Farrar T, Bryan S, Konin J, McElroy T. Office-based ultrasound in sports medicine practice. Clinical Journal of Sports Medicine 2011;21(1):57-61.
Bryan ST, Shaver SL, Trojian TH. Have Primary Care Sports Medicine Fellowships Influenced Family Medicine Residency Match Rates? The Internet Journal of Family Practice 2008;6(2).
Bryan ST, Coleman NJ, Blueitt D, Kilmer NI. Bladder Problems in Athletes. Current Sports Medicine Reports 2008;7(2):97-101.
Bryan ST, McShane JM, Schweitzer ME. Femoral Head Contusion without Hip Dislocation: Low-Energy Trauma in a Female Basketball Player. The Physician and Sportsmedicine 2002;30(11):38-42.
Bryan ST, Barton ST. Exercise Immunology and Infectious Diseases in Athletes: A Clinically Relevant Review. The Internet Journal of Family Practice 2001;2(1).
Peer Reviewed Abstracts
Rankin G, Kilmer N, Bryan S. Knee Injury in a High School Football Player (Abstract). Medicine and Science in Sports and Exercise 2005;37(5):S290.
Truty SJ, Bryan S. Flank Pain – Football (Abstract). Medicine and Science in Sports and Exercise 2003;35(5):S251.
Bryan S, Hash R, Vogel R. Sports Medicine Faculty in US Family Practice Residencies (Abstract). Family Medicine 2002;34(7):548.
Letters to the Editor in
Peer Reviewed Journals
Bryan ST, Hash RB, Vogel RL. Survey of Sports Medicine Faculty. Family Medicine 2003;35(7):463.
McShane JM, Balsbaugh T, Simpson Z, Diamond JJ, Bryan ST, Velez J. Letter to the Editor. American Journal of Sports Medicine 2000;28(1):