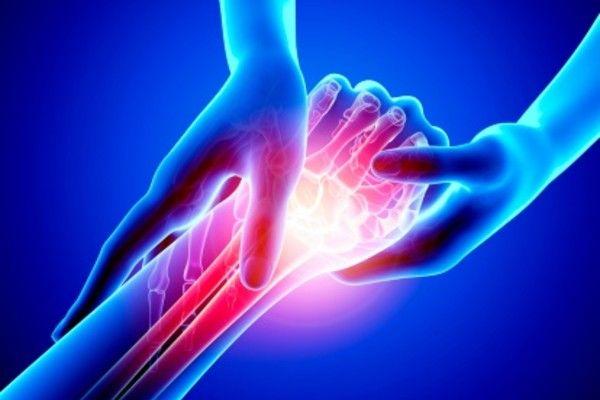 A Few Facts You Didn't Know About Wrist Fracture Recovery
They can be open or closed, intra or extra articular, comminuted or displaced. The symptoms can include immediate, severe pain, numbness in the hand, loss of color to the hand/fingers and even possibly deformity of the wrist or protrusion of the bone.
They are are one of the most commonly reported and commonly operated on orthopaedic injuries in the U.S. We're talking about wrist fractures. Almost 250,000 people fracture the distal portion of their radius bone each year in the U.S. And because this injury can occur with such a wide variety of severity, treatment options vary significantly from case to case.
Some wrist fractures can be treated through simple setting and casting until the bone heals in it's proper position. However, other instances require operative treatment with a full post-surgical
wrist fracture recovery
.
A hand and wrist specialist at Rothman Orthopaedic Institute will be able to assess your case and determine which kind of treatment approach will be best for you. After a physical exam and x-rays, a recommendation can be made. If surgery is necessary, rest assured that you will be carefully led through each step of the recovery process.
Wrist Fracture Recovery
Although the recovery process for this procedure can be relatively long (depending on the extend of your injury), it is well worth taking the time and effort required to ensure the bone heals properly. In order to avoid future re-injury, there are several important points to keep in mind.
Talk to Your Surgeon About How to Manage Your Pain & Swelling
Try elevating your arm, applying ice and taking non-prescription pain medicine
A combination of ibuprofen and acetaminophen can help keep swelling down as well
If this is not enough, narcotics may be prescribed for use just after surgery
Casting & Proper At Home Care
In the case of some wrist fractures, no surgery is necessary and casting is all that is required to reset the bone
Casts are also used after surgery to immobilize the arm while it heals
A cast will usually stay on for six weeks following surgery
Keep your cast dry and after it is removed, keep your incision site dry until your stitches have been removed
Getting Back to a Healthy, Active Life
Many patients will experience some wrist stiffness, which will gradually improve for up to two years after surgery
Physical therapy may be helpful in regaining strength (ask your physician)
During the casted portion of your wrist fracture recovery, utilize other means of exercise, such as lower body workouts
After three or four months have passed from your surgery date, check back in with your surgeon to find out if it is safe to resume more intense activities
Things to Look Out For
Be aware of excessive pain or swelling after surgery (if you are unable to move your fingers by one day post-surgery, call your doctor)
Intense pain could indicate Complex Regional Pain Syndrome or may mean that your cast needs to be loosened
If you suffered the wrist break due to the onset of osteoporosis, take some time to research ways to prevent future bone loss
Regardless of how your injury occurred or the nature of the break, you'll want to know you're in good hands when you visit your orthopaedic doctor. And that's why coming to Rothman Orthopaedic Institute just makes sense. With over 20 conveniently located regional offices, you can meet with one of our hand and wrist specialists right away!
Orthopaedic physicians at Rothman Orthopaedic Institute have continued to research new ways to make wrist fracture procedures even more effective over the years. And when it comes to wrist fracture recovery, we see you through every step of the way.
Here are just a few reasons so many patients in the Greater Delaware Valley choose Rothman Orthopaedic Institute:
We offer focused expertise with surgeons who practice in specific subspecialties.
Our physicians are known for their pioneering research and clinical excellence.
We are consistently voted "Top Docs" in Philadelphia and Southern New Jersey
Thousands of successful orthopaedic procedures are performed by Rothman Orthopaedic Institute surgeons each year
For more information, please visit us
here
or contact us at 1-800-321-9999.
Related Specialties
Related Physicians
All Specialties
Hip
Knee
Spine
Sports Medicine
Shoulder & Elbow
Foot & Ankle
Hand & Wrist
Physical Medicine & Rehabilitation
Orthopaedic Oncology
Orthopaedic Trauma & Fracture Care
General Orthopaedics
Physician Language
All Languages
English
Spanish
Italian
Persian
Swedish
Tamil
Korean
Arabic
German
Turkish
Chinese
Filter Physicians
Filter
Sort
All Specialties
Hip
Knee
Spine
Sports Medicine
Shoulder & Elbow
Foot & Ankle
Hand & Wrist
Physical Medicine & Rehabilitation
Orthopaedic Oncology
Orthopaedic Trauma & Fracture Care
General Orthopaedics
All Languages
English
Spanish
Italian
Persian
Swedish
Tamil
Korean
Arabic
German
Turkish
Chinese
Greater Philadelphia
All Locations

{{item.title}}

{{distanceText(item)}}