Dr. Guy Lee is a spine surgeon at Rothman Orthopaedic Institute but did you know he's also a lead guitarist in a band? Read below on how he spends his time away from the operating table as well as his favorite song and gig to play.
I started playing guitar at the age of 15. After seeing the Led Zeppelin movie 'The Song Remains the Same,' I became fascinated with Jimmy Page, the electric guitar and music in general. Soon after, I went out and bought a guitar. At first, I took a few lessons, but for the most part I learned how to play by listening to record albums. Learning guitar chords was fairly easy and straightforward but learning the different modes and scales was and still is quite challenging. Understanding the concept of music theory is something I still read and review quite frequently.

Although, I have many guitars that I've collected throughout the years, the guitar that I play at all my gigs is my Paul Reed Smith CE 24 and my Martin D12-28 12 String. I still have the first guitar I bought close to 40 years ago which is a white Fender Stratocaster.
One of my favorite songs to play is "American Girl" by Tom Petty. It's a great rock song with a classic introduction and has a nice lead solo at the end of the song. It's a well-recognized song and most people love hearing it. I used to play some original music with my band, but we generally play cover songs. At the various functions we've played (i.e. different benefits, beef and beers and at clubs), we recognized that people really want to hear the classic rock songs.

We have played multiple benefits and fundraisers that have had close to 300-400 people in attendance, but our biggest, most favorite gig is the Broad Street run, by far! Each year, we play at the corner of Broad and Pine and there's nothing like 40,000 people running by you and raising their hands in appreciation for keeping them going.
I love my job as a spine surgeon at Rothman Orthopaedics and I'm very fortunate that I have found a career that I really enjoy. However, spine surgery can be stressful so performing music is a great release that gives me tons of mental downtime, which we all need in life.
Media Gallery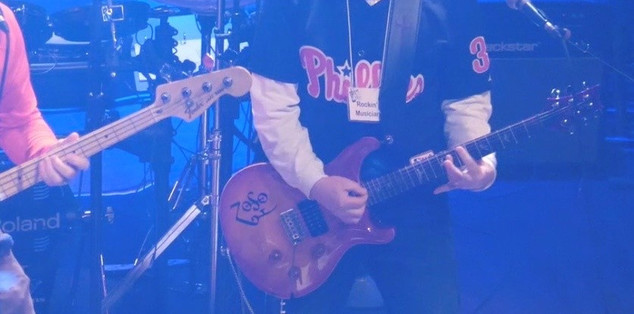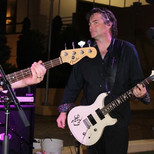 Related Physicians
All Specialties
Hip
Knee
Spine
Sports Medicine
Shoulder & Elbow
Foot & Ankle
Hand & Wrist
Physical Medicine & Rehabilitation
Orthopaedic Oncology
Orthopaedic Trauma & Fracture Care
General Orthopaedics
Physician Language
All Languages
Spanish
English
Persian
Korean
Arabic
Italian
Swedish
Chinese
German
Hindi
Gujarati
Turkish
Tamil
Mandarin
Taiwanese
Telugu
Punjabi
Filter Physicians
Filter
Sort
All Specialties
Hip
Knee
Spine
Sports Medicine
Shoulder & Elbow
Foot & Ankle
Hand & Wrist
Physical Medicine & Rehabilitation
Orthopaedic Oncology
Orthopaedic Trauma & Fracture Care
General Orthopaedics
All Languages
Spanish
English
Persian
Korean
Arabic
Italian
Swedish
Chinese
German
Hindi
Gujarati
Turkish
Tamil
Mandarin
Taiwanese
Telugu
Punjabi
Greater Philadelphia
All Locations

{{item.title}}

{{distanceText(item)}}