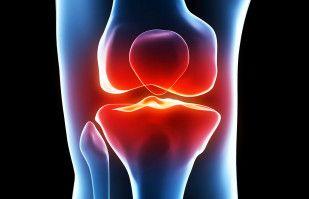 If you or someone you love is suffering from degenerative joint disease in Delaware, now is the time to get the facts, and the help, you need. At Rothman Orthopaedic Institute, our orthopaedic experts want to help you discover the steps you should take to receive the best treatment for this painful condition. Whether you or your loved one have suffered for years or are just in the beginning stages of degenerative joint disease, there are treatment options available.
Understand Your Condition
The first step toward seeking treatment for degenerative joint disease in Delaware is to gather the facts and better understand your condition. Also known as osteoarthritis, degenerative joint disease is the most common form of joint disorder. In fact, according to the World Health Organization, this condition is considered one of the ten most disabling diseases in developed countries affecting more than 25 million Americans.
Osteoarthritis can occur in any joint, but it typically affects the hips, knees, spine or hands. As it develops, the cartilage in the affected joint degenerates, or breaks down, causing the bones to lose their supportive cushioning. The result of this loss of cartilage is that the exposed bone surfaces can begin to rub together, an experience which can be very painful. Because of this bone-on-bone contact, the joint can then become inflamed and increasingly painful, limiting the mobility of those joints. Additionally, extra bone, known as bone spurs, can form around the joint and its ligaments may become weaker and stiffer.
Common symptoms of degenerative joint disease include the following:
Joint stiffness, especially when moving from a seated position
Swelling in one or more joints
Sensation of bones rubbing together or "crunching"
Difficulty sleeping
Intensification of stiffness when getting out of bed in the morning
Intensification of pain after activity
If you or your loved one is consistently experiencing one or more of these symptoms, it is time to begin looking for a doctor for degenerative joint disease in Delaware.
Visit A Doctor For An Initial Consultation
If you are looking for a doctor for degenerative joint disease in Delaware, turn to the orthopaedic experts just a short drive away at Rothman Orthopaedic Institute. As an institution, we are internationally recognized for excellence in orthopaedic science and technology, ensuring that you will have access to the latest and most effective treatment options. Additionally, each of our doctors works in a particular area of specialization. This means that whether your osteoarthritis has affecting your hips, hands, or spine, you can see a physician who is an expert in that particular area of orthopaedics.
During your initial appointment, your doctor will talk with you about all of the symptoms you are experiencing as well as your medical history. Additionally, she or he will likely perform a physical exam and take x-rays of the affected area. Not only will this help your physician to confirm the diagnosis of osteoarthritis, but it will also help to determine the best treatment options for you.
Find Nearby Help For Degenerative Joint Disease in Delaware
There are a number of treatment options available for osteoarthritis close to patients like you in Delaware. If your condition is still in its early stages, your doctor may recommend one or more non-surgical options. These may include lifestyle modification, vitamin supplements, prescription medications, braces, and physical therapy. These treatments are often effective to relieve the pain of osteoarthritis.
In other cases, especially in those of more advanced degeneration, surgery may be a better option. Depending upon the joints which are affected, joint replacement may be a promising surgical treatment. In other cases, less extensive procedures can also provide positive results. To get the best idea about what forms of treatment may be effective for your situation, talk with your doctor.
For more information about treatment for degenerative joint disease at Rothman Orthopaedic Institute's locations closest to Delaware, or to schedule an appointment, contact us today at 1-800-321-9999.