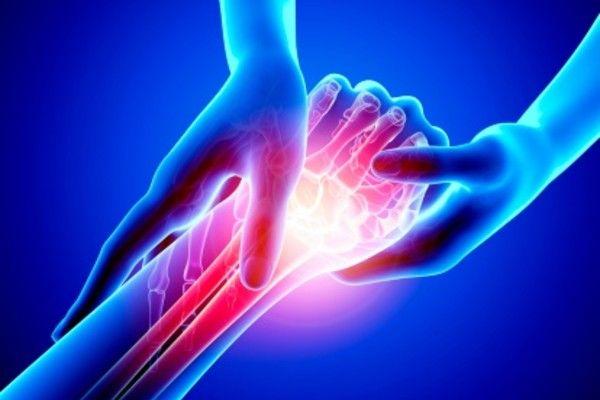 It probably happened in an instant. You or your loved one may have been out on an adventure, rock climbing, skateboarding, or doing a flip on a trampoline. Or, it may have been a more mundane accident, a simple case of a misplaced step that led to a fall. And now, whichever scenario led you here, you or your loved one has a fractured wrist and you have questions. Will surgery be necessary? If so, you may even be wondering where to get wrist fracture surgery and how long recovery will be.
In the United States, wrist fractures are among the most commonly reported and operated on orthopaedic injuries. At
Rothman Orthopaedic Institute
, we understand that although these injuries are common ones for our hand and wrist specialists to treat, their occurrence is still a new and potentially unsettling situation for you and your loved ones. We want to help ease any uncertainty you may be feeling by sharing helpful answers to the most common questions we get about wrist fracture treatment, where to get wrist fracture surgery, and how we can help.
What Is A Wrist Fracture?
You probably want to know exactly what is going on when a wrist fracture occurs. There are several different bones in the wrist and surrounding area that can break. Although the radius, one of the two long bones of the forearm, is the most commonly fractured, some injuries do affect other bones as well.
Typical symptoms of this sort of injury include:
Severe pain, usually intensifying with use
Swelling
Tenderness
Bruising
Deformity (such as a bent wrist)
Numbness or stiffness in the hand

If you or someone you love has experienced symptoms like these, it is important to talk to a doctor as soon as possible.
How Are Wrist Fractures Treated?
Treatment for a wrist fracture begins with a proper diagnosis. Your doctor will likely perform a physical exam as well as ordering an x-ray to find out the exact details of your injury. Depending upon the severity and placement of your wrist fracture, your doctor may be able to offer non-operative treatment or tell you where to get wrist fracture surgery from specialists.
For simple wrist fractures, in which the bones have not fragmented or shifted out of position, a splint or cast is often recommended. However, for more severe injuries, in which the bones have shifted or become unstable, or if there is any additional wrist joint injury, a surgical approach may be your best treatment option. In this case, either a small plate and screws or several pins can be used to secure the bones in the correct position while healing occurs.
Where To Get Wrist Fracture Surgery
If your doctor recommends wrist fracture surgery, it is important to find a surgeon who has extensive experience treating this injury. You will also want to look for a surgeon who operates within a team of experts who have access to the latest in orthopaedic science and technology.
If you are in the South Jersey or Philadelphia area, the best option on where to get wrist fracture surgery is Rothman Orthopaedic Institute. Our hand and wrist specialists are experts in this area of orthopaedics and have performed countless wrist fracture surgeries. We have several convenient locations throughout the area, offering patients like you access to the latest orthopaedic treatments close to home.
For more information, or to schedule an appointment, contact us today at 1.800.321.9999.
Related Specialties
Related Physicians
All Specialties
Hip
Knee
Spine
Sports Medicine
Shoulder & Elbow
Foot & Ankle
Hand & Wrist
Physical Medicine & Rehabilitation
Orthopaedic Oncology
Orthopaedic Trauma & Fracture Care
General Orthopaedics
Physician Language
All Languages
Spanish
English
Persian
Swedish
Tamil
Korean
Arabic
Italian
Chinese
German
Turkish
Hindi
Gujarati
Punjabi
Filter Physicians
Filter
Sort
All Specialties
Hip
Knee
Spine
Sports Medicine
Shoulder & Elbow
Foot & Ankle
Hand & Wrist
Physical Medicine & Rehabilitation
Orthopaedic Oncology
Orthopaedic Trauma & Fracture Care
General Orthopaedics
All Languages
Spanish
English
Persian
Swedish
Tamil
Korean
Arabic
Italian
Chinese
German
Turkish
Hindi
Gujarati
Punjabi
Greater Philadelphia
All Locations

{{item.title}}

{{distanceText(item)}}