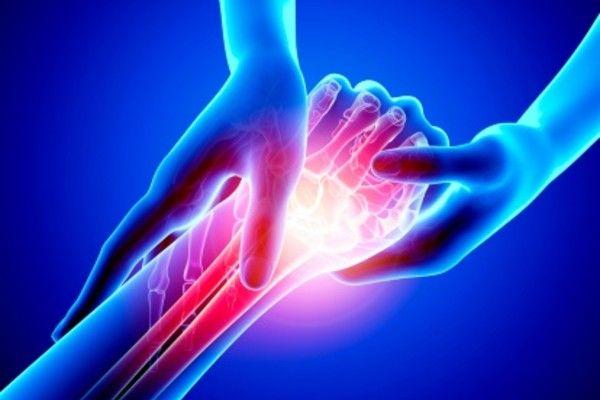 If you have experienced a wrist fracture, you probably have a number of questions about your condition, treatment options, and the outlook for your recovery. At
Rothman Orthopaedic Institute
, our
wrist fracture physicians
have extensive experience in this area of orthopaedics. With this in-depth knowledge, they want to help you begin your journey toward recovery by sharing five important facts that anyone with a wrist fracture should know.
1. Wrist Fractures Are Very Common (And Very Treatable)

Although a wrist fracture may be a new and startling experience in your own life, it is important to keep in mind that these injuries are common. In fact, each year there are almost 250,000 distal radial wrist fractures alone, in addition to other variations of this injury.
There are many successful treatment options available to treat many variations on this condition. Additionally, you will not be hard pressed to find wrist fracture physicians who can offer you the expert assessment and treatment you need. In fact, for those in the Philadelphia area, Rothman Orthopaedic Institute hand and wrist team consists of more than ten specialists.
2. Not All Wrist Fractures Are The Same

Although wrist fractures are very common, there are a number of potential variations upon this injury. There are many different bones which can break, or fracture. Some injuries involve only one bone, while more severe conditions may involve several. In addition to which bone is affected, there are also different ways the bone can break. Sometimes, the fracture is a clear break straight across a bone, while in other cases the bone can break into pieces or even shatter. Wrist fracture physicians will perform a physical examination, as well as taking x-rays, to determine the nature of your particular injury.
3. Seeing Specialized Wrist Fracture Physicians Makes A Difference

Although there are many places you could go for treatment for a wrist, it is important to seek out specialized wrist fracture physicians such as those at Rothman Orthopaedic Institute. Specialized wrist physicians have focused on this particular area of orthopaedics, allowing them to accumulate extensive experience and understanding of potential conditions and complications, as well as all of the latest treatment methods.
4. Recovery Doesn't End When The Cast Comes Off

In many cases, a wrist fracture is treated with a splint or cast. However, even after the cast comes off, it is important to work with your doctor to ensure that you have a full and successful recovery. Often, this means following instructions regarding physical therapy and easing back into certain activities as you rebuild strength in your wrist and arm. When you follow your physician's instructions, you greatly reduce your likelihood of reinjury or a delayed recovery.
5. You Are Not Alone

Finally, it is important to know that if you or your loved one has experienced a wrist fracture, you are not alone. A team of specialists is available at a number of nearby Rothman Orthopaedic Institute locations. From your initial diagnosis through the final stages of your recovery, our physicians are there for you, providing compassionate care and excellent services.
Rothman Orthopaedic Institute
The Rothman Orthopaedic Institute hand and wrist team is just one part of our larger team of orthopaedic specialists. As international leaders in research and development, we are dedicated to providing all of our patients with the best possible treatments, using the latest technology and techniques.
Whether you are looking for specialized wrist fracture physicians or orthopaedic experts in another area, Rothman Orthopaedic Institute can help. Contact us today at to make an appointment by calling 1.800.321.9999.
Related Specialties
Related Physicians
All Specialties
Hip
Knee
Spine
Sports Medicine
Shoulder & Elbow
Foot & Ankle
Hand & Wrist
Physical Medicine & Rehabilitation
Orthopaedic Oncology
Orthopaedic Trauma & Fracture Care
General Orthopaedics
Physician Language
All Languages
Spanish
English
Italian
Persian
Swedish
Tamil
Korean
Arabic
Chinese
Turkish
German
Hindi
Gujarati
Filter Physicians
Filter
Sort
All Specialties
Hip
Knee
Spine
Sports Medicine
Shoulder & Elbow
Foot & Ankle
Hand & Wrist
Physical Medicine & Rehabilitation
Orthopaedic Oncology
Orthopaedic Trauma & Fracture Care
General Orthopaedics
All Languages
Spanish
English
Italian
Persian
Swedish
Tamil
Korean
Arabic
Chinese
Turkish
German
Hindi
Gujarati
Greater Philadelphia
All Locations

{{item.title}}

{{distanceText(item)}}