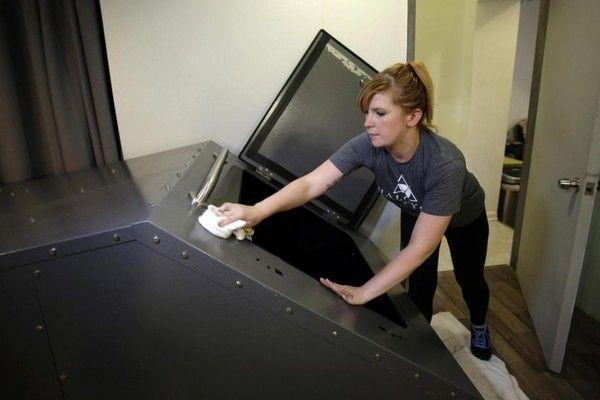 Allen Hughes said the concept of flotation therapy took a long time to sink in.
The management consultant, a self-described "high strung" type who's always looking for new ways to relieve stress, said he didn't think floating in water could bring him that much relaxation.
To read the full article and what Dr. Freedman has to say,
click here
.
Related Physicians
All Specialties
Hip
Knee
Spine
Sports Medicine
Shoulder & Elbow
Foot & Ankle
Hand & Wrist
Physical Medicine & Rehabilitation
Orthopaedic Oncology
Orthopaedic Trauma & Fracture Care
General Orthopaedics
Physician Language
All Languages
English
Swedish
Chinese
Tamil
Spanish
Italian
Korean
Persian
Arabic
German
Turkish
Gujarati
Hindi
Punjabi
Filter Physicians
Filter
Sort
All Specialties
Hip
Knee
Spine
Sports Medicine
Shoulder & Elbow
Foot & Ankle
Hand & Wrist
Physical Medicine & Rehabilitation
Orthopaedic Oncology
Orthopaedic Trauma & Fracture Care
General Orthopaedics
All Languages
English
Swedish
Chinese
Tamil
Spanish
Italian
Korean
Persian
Arabic
German
Turkish
Gujarati
Hindi
Punjabi
Greater Philadelphia
All Locations

{{item.title}}

{{distanceText(item)}}