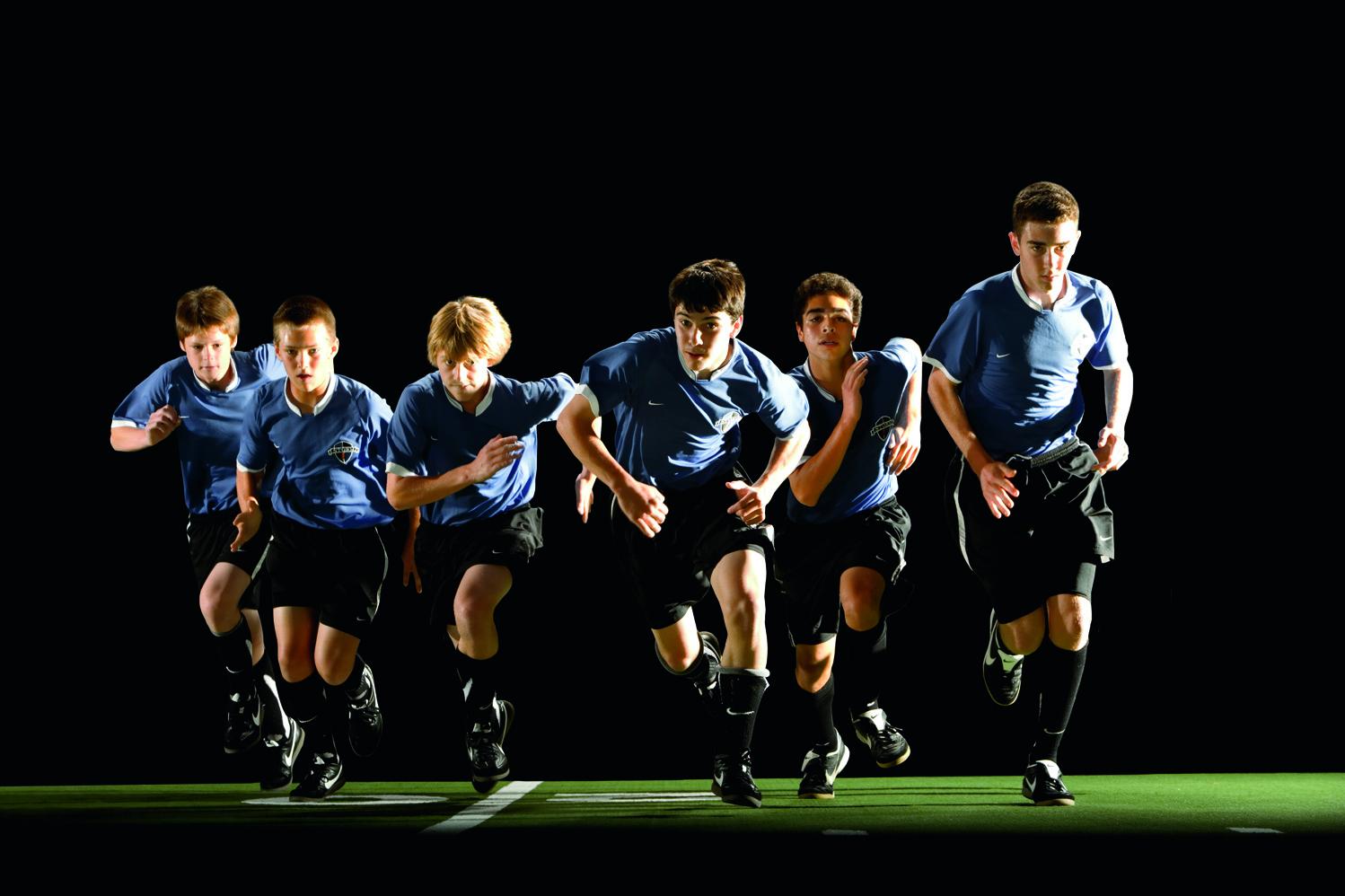 The Injury Prevention Program at the Rothman Orthopaedic Institute is dedicated to the prevention of injuries from athletic participation, particularly youth sports. The goal is to help educate parents, coaches, healthcare providers and athletes on the importance of injury prevention, treatment, and long-term consequences of overuse and traumatic injuries. As the leading provider of sports medicine care in the region, we rely on a team approach from world-renowned orthopaedic surgeons, non-surgical sports specialists, rehabilitation specialists, athletic trainers, physical therapists, and performance experts to provide the same level of care we provide our professional sports teams. In addition to providing community education, our program is dedicated to research in the area of injury prevention to promote the safety of athletic participation.
Youth Sports Injuries
Over 50% of youth sports injuries are from overuse and are preventable. An appropriate understanding of overuse injuries and their prevention is essential for all athletes, coaches, and medical providers.

According to the US Centers for Disease Control (CDC), participation in organized sports is on the rise with nearly 30 million children/adolescents participating in youth sports throughout the United States.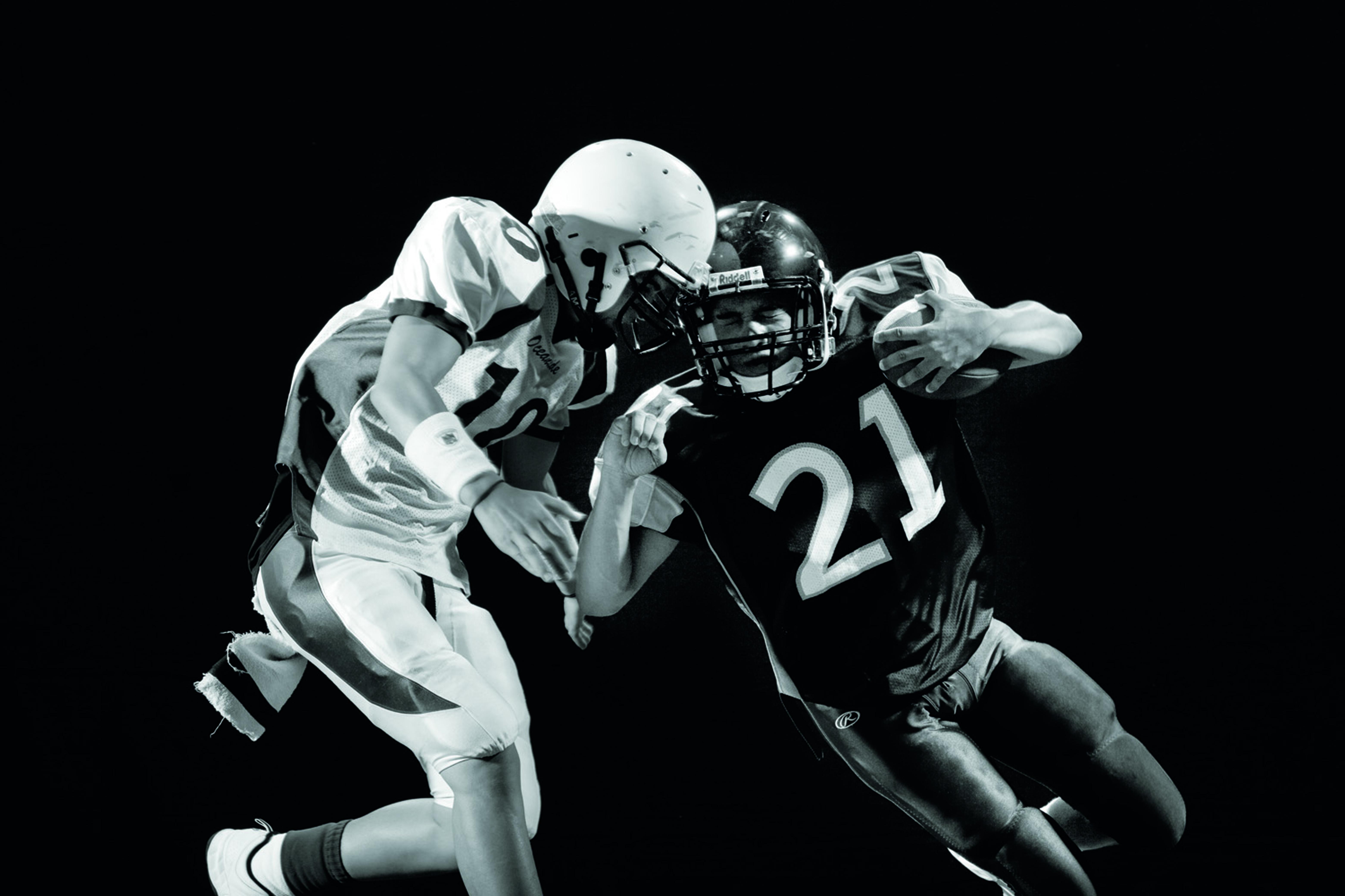 Statistics:
High School athletes account for an estimated 2 million injuries, 500,000 doctor visits, and 30,000 hospitalizations per year. (1)
More than 3.5 million kids under age of 14 receive medical treatment for sports injuries each year. (1)
Children ages 5 to 14 account for nearly 40% of all sports related injuries treated in hospitals. On average the rate and severity of injury increases with a child's age. (4)
Overuse injuries are responsible for nearly half of all sports injuries to middle and high school students. (2)
20% of children ages 8 to 12, and 45% of those ages 13 to 14 will have arm pain during a single youth baseball season. (3)
Injuries associated with participation in sports and recreational activities account for 21% of all traumatic brain injuries among children in the United States. (4)
According to CDC, more than half of all sports injuries in children are preventable.
By age of 13, 70% of kids drop out of youth sports. The top three reasons: adults, coaches, and parents. (2)
Among athletes ages 5 to 14, 28% of football players, 25% of baseball players, 22% of soccer players, 15% of basketball players, and 12% of softball players were injured while playing their respective sports. (4)

Community Outreach/Educational Lecture Series
Community education on areas of intervention for the prevention of sports injuries is one of the vital missions of our program. The Rothman Orthopaedic Institute Physicians and staff members offer free lectures to groups of 15 or more. We would be delighted to speak to your school, gym, association, league, or business on various topics including:
Youth injury prevention
Common sports injuries
ACL Injury Prevention
Concussions
If you are interested in arranging an Injury Prevention Seminar, please contact us at
marketing@rothmanortho.com
.
Ongoing Research in Injury Prevention
We have several ongoing research projects in the area of injury prevention to protect our youth athletes from injury:
EPYSA Injury Surveillance Program
This unique program is currently being piloted and studied with several soccer clubs within Eastern Pennsylvania Youth Soccer Association (EPYSA). The primary goal is to collect injury and exposure data from a representative sample of youth soccer teams across all age groups. Relevant data will be shared with appropriate EPYSA sport and policy committees to provide a foundation for evidence based decision making with regard to health and safety issues. The secondary goal is to help establish targeted injury prevention programs to reduce the likelihood of injury. The tertiary goal is to provide individual teams/age groups with injury information that can be a foundation for risk management decision making (playing surface, playing frequency, institution of prevention programs, and etc.).
Safe Return to Play Following ACL Reconstruction
Although ACL Reconstruction is a highly successful surgery, repeat injury to the same knee or contralateral knee can occur. We are developing a program to perform a "Safe Return to Play Checklist" following all ACL reconstructions at the Rothman Orthopaedic Institute. It is our goal to maximize the ability of our athletes to return to athletics at the same or higher level of play, while minimizing the risk of reinjury.
STOP Sports Injuries: Sports Tips
The Rothman Orthopaedic Institute has partnered with the STOP Sports Injury campaign, a national program designed to educate the public on the risks of youth sports injuries and prevent athletic injuries.
Rothman Orthopaedic Institute 24/7 Injury Hotline
This unique program gives athletes, parents, athletic trainers, coaches, and etc. immediate access to our physicians when an injury occurs. This provides the same service that is provided to our professional teams. Call 866.856.2880 if you have suffered an acute injury (within 24 hours).
Frequently Asked Questions for Parents and Coaches for the EPYSA Injury Surveillance Project