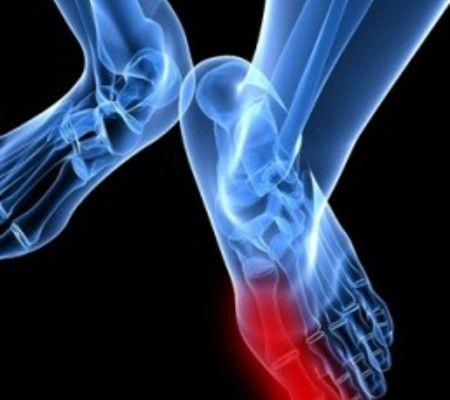 Toenail fungus is an infection that can be contracted in a variety of ways.
While some people have a mild case and barely notice the fungal growth at all, others suffer from intense pain and other symptoms as their infection grows and spreads.
Patients who end up visiting toenail fungus physicians for relief from pain are often finally taking action after months, or even years, of allowing the condition to prosper .
Our Advice to You:
If you have an infection in your toenail, do not wait to see a specialist. The sooner you get proper care, the quicker and more effectively your injury can be addressed.
Causes of Toenail Fungus
Bare feet in damp places are particularly susceptible to coming in contact with fungi, but the excessive perspiration that happens inside of a shoe during workouts can also create the same kind of environment. Therefore, frequent time spent in the pool or at the gym is often cited as the cause for fungal infections in the toenails.
In other cases, the fungus in contracted because of an initial injury to the nail bed. Even something as simple as a stubbed toe or an ingrown toenail can make the area more susceptible to the development of a toenail fungus.
Lastly, toenail fungus physicians often see patients with other underlying conditions that contribute to their likelihood of developing infections in general. For example, someone with diabetes, an immunodeficiency disorder or a circulation problem is already at risk for infection. If a person with a chronic disease comes in contact with the tiny fungi organisms, there is a higher likelihood of that fungus taking hold on the nail.
What is Toenail Fungus & How will I know if I Have it?
Toenail fungus is an infection beneath the surface of the nail. It can be present on a toe for years without producing noticeable pain, but usually changes to the color and quality of the nail are the first indicators of its presence. The timing and severity of symptoms vary from patient to patient, but generally, those suffering from this kind of infection report:
darkening/discoloration of the affected nail
a foul smell from the nail
thickening of the nail
white marks on the nail plate
redness and swelling
spreading of the infected area
pain when walking or wearing shoes
If you've noticed a progressive change in a toenail's color or thickness, it's time to
call Rothman Orthopaedic Institute
at 1-800-321-9999 and set up an appointment with one of our toenail fungus physicians on our foot and ankle team.
Treatment Options
If the infection is mild and you catch it early, a daily cleansing routine combined with nail filing and a liquid antifungal application may help to keep the infection at bay.
However, fungal infections of this kind are fairly resilient and will often return. If over the counter antifungal agents are not strong enough to effectively manage the infection, talk to one of many toenail fungus physicians about which prescription option would work best for your case. Both topical and oral medications are available.
In some cases, removal of part (or all) of the nail is required. This approach helps to accomplish several goals. First, diseased nail matter can be removed. Second, debri underneath of the nail will be cleaned out and lastly, topical antifungal medication can then be applied directly to the affected nail bed.
Our Advice to You:
If you have an infection in your toenail, do not attempt to perform "bathroom surgery." Those who try to remove the affected nail on their own at home usually make the condition worse or end up damaging healthy tissue in the process.
Instead, make an appointment as soon as possible with a qualified
foot specialist
who will be able to treat your nail, identify the root cause of the infection and then develop the best approach for you. For more information, please visit us
here
or contact us at
1-800-321-9999.
Related Specialties
Related Physicians
All Specialties
Hip
Knee
Spine
Sports Medicine
Shoulder & Elbow
Foot & Ankle
Hand & Wrist
Physical Medicine & Rehabilitation
Orthopaedic Oncology
Orthopaedic Trauma & Fracture Care
General Orthopaedics
Physician Language
All Languages
Spanish
English
Persian
Korean
Arabic
Italian
Swedish
Chinese
German
Hindi
Gujarati
Turkish
Tamil
Mandarin
Taiwanese
Telugu
Punjabi
Filter Physicians
Filter
Sort
All Specialties
Hip
Knee
Spine
Sports Medicine
Shoulder & Elbow
Foot & Ankle
Hand & Wrist
Physical Medicine & Rehabilitation
Orthopaedic Oncology
Orthopaedic Trauma & Fracture Care
General Orthopaedics
All Languages
Spanish
English
Persian
Korean
Arabic
Italian
Swedish
Chinese
German
Hindi
Gujarati
Turkish
Tamil
Mandarin
Taiwanese
Telugu
Punjabi
Greater Philadelphia
All Locations

{{item.title}}

{{distanceText(item)}}