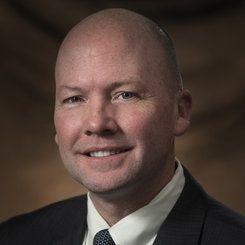 Paul E. Sullivan, D.P.M.
Dr. Sullivan is a Board Certified Podiatric Specialist. His clinical interests include performing broad range of treatments of complex disorders of the foot and ankle. Ages range from Pediatrics to Geriatrics with regard to fractures, biomechanics, diabetic disorders and sports related injuries.
Dr. Sullivan is especially committed to the practice of evidence based medicine and has been a principal investigator in various clinical research studies. He is a Regional Director of the American College of Certified Wound Specialists. He is established faculty of the Global Wound Academy and has participated in multiple national lectures including an invite to participate in a CN-8 documentary regarding the Diabetic Epidemic in America. Dr. Sullivan volunteers his time in humanitarian efforts which include surgical trips to underserved regions.
Professional Profile
Education
Titles & Certifications
Professional Associations
Education
B.S. Biology with Honors, Niagara University
Doctor or Podiatric Medicine, Ohio College of Podiatric Medicine (Kent State University)
Podiatric Surgical Residency: Kennedy University Hospitals
Chief Surgical Resident 1995
Titles & Certifications
Board Certified in Foot Surgery
Board Certified in Wound Management
Professional Associations
Diplomate, American College Foot and Ankle Surgeons
Diplomate, American Academy Wound Management
Founding Fellow, American Professional Wound Care Association
Fellow, American College of Certified Would Specialists
Member, American Podiatric Medical Association
Member, New Jersey Podiatric Medical Society
Education
B.S. Biology with Honors, Niagara University
Doctor or Podiatric Medicine, Ohio College of Podiatric Medicine (Kent State University)
Podiatric Surgical Residency: Kennedy University Hospitals
Chief Surgical Resident 1995
Titles & Certifications
Board Certified in Foot Surgery
Board Certified in Wound Management
Professional Associations
Diplomate, American College Foot and Ankle Surgeons
Diplomate, American Academy Wound Management
Founding Fellow, American Professional Wound Care Association
Fellow, American College of Certified Would Specialists
Member, American Podiatric Medical Association
Member, New Jersey Podiatric Medical Society
Physician Videos
Dr. Sullivan - Physician Spotlight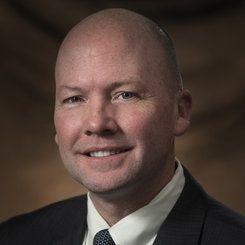 https://rothmanortho.radixhealth.com/dash/self/#/schedule/24414/search