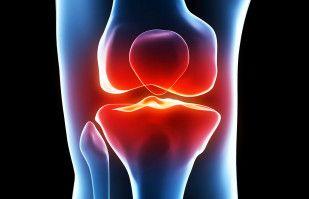 Before you had pain, swelling and stiffness in your knee, you were active and able-bodied. You had no trouble getting in and out of your vehicle, walking up and down steps, or squatting down to pick up something off the ground.
Now, however, things have changed and life is more complicated. Simply standing or walking for long periods, using the restroom or getting up from a chair or the couch, can prove difficult and painful for you if you suffer from an arthritic knee.
Here at Rothman Orthopaedic Institute, we've heard stories like yours thousands of times, and it's patients like you that we are here to help. In fact, a core part of
our mission
is helping our patients return to active, pain free lifestyles as quickly as possible. We intend to:
"...provide our communities with high quality, compassionate, and affordable musculoskeletal care that is grounded in evidence based medicine, the results of which will exceed expectations."
All About Knee Arthritis
Over 150 million Americans report having been diagnosed with some form of arthritis and patients with an arthritic knee make up a large percentage of that number. As one of the largest and strongest of the body's joints, the knees take on significant responsibility for bearing weight and facilitating movement.
Arthritis is an inflammation within a joint, and there are over 100 different forms of the disease. As it progresses, it can significantly inhibit a person's ability to perform everyday movements and conduct normal activities. An arthritic knee often exhibits one or more of the following symptoms:
Stiffness, swelling, and inability to bend the knee fully
Pain flare ups following activity
Catching or locking of the joint, which may result in creaking or grinding noises
Warmth or redness of the joint
Pain that is worse in the morning, or after sitting for a long period of time
Tenderness
Instability, including weakness and bucking

Difficulty bearing weight or walking without a limp

The inflammation that always accompanies an arthritic knee can be a result of various root causes. Below are three of the most common causes:
Osteoarthritis: This is "wear and tear" arthritis that results from the degeneration of healthy cartilage and therefore, results in the loss of the protective cushion between bones in the knee joint.

Rheumatoid Arthritis: This autoimmune disease attacks the body's own joints. It is commonly seen in knees and usually does effect both knees symmetrically.

Posttraumatic Arthritis: An injury to the bones, ligaments or cartilage of the knee can result in the gradual loss of stability and can lead to arthritis years after the initial injury has healed.

What to Do When Knee Arthritis Strikes
Make an appointment with a
knee specialist at Rothman Orthopaedic Institute
by calling us today at 1-800-321-9999. When you see one of our physicians, they'll conduct a physical examination, review x-rays and discuss the following treatment options with you:
Lifestyle modifications

Physical therapy

Assistive devices

Medications
 Surgery

With so many potential treatment options available, there's no reason to live with pain, swelling, and instability in your knee. An arthritic knee can negatively affect your life, but receiving the proper care from some of the nation's top orthopaedic physicians can return that quality of life.
Don't wait. Call 1-800-321-9999 today to
set up your appointment
and regain the healthy, active, pain-free lifestyle you've been missing out on.
Related Specialties
Related Physicians
All Specialties
Hip
Knee
Spine
Sports Medicine
Shoulder & Elbow
Foot & Ankle
Hand & Wrist
Physical Medicine & Rehabilitation
Orthopaedic Oncology
Orthopaedic Trauma & Fracture Care
General Orthopaedics
Physician Language
All Languages
Spanish
English
Persian
Swedish
Tamil
Korean
Arabic
Italian
Chinese
German
Turkish
Hindi
Gujarati
Punjabi
Filter Physicians
Filter
Sort
All Specialties
Hip
Knee
Spine
Sports Medicine
Shoulder & Elbow
Foot & Ankle
Hand & Wrist
Physical Medicine & Rehabilitation
Orthopaedic Oncology
Orthopaedic Trauma & Fracture Care
General Orthopaedics
All Languages
Spanish
English
Persian
Swedish
Tamil
Korean
Arabic
Italian
Chinese
German
Turkish
Hindi
Gujarati
Punjabi
Greater Philadelphia
All Locations

{{item.title}}

{{distanceText(item)}}