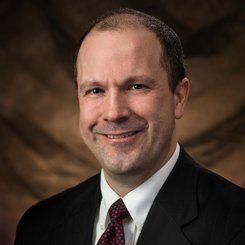 Meet Dr. Smith
Bradley J. Smith, MD
Dr. Bradley "BJ" Smith graduated from Penn State University and completed medical school at Sidney Kimmel Medical College. After completing his residency in Family Medicine at Thomas Jefferson University Hospital in Philadelphia, he completed a Sports Medicine fellowship at Healthplex Sports Medicine of Crozer-Keystone Health System. Dr. Smith brings a total body approach to the treatment of athletes and non-athletes alike. He treats all types of musculoskeletal and orthopedic injuries, from sprains and strains to fractures, pediatric issues to arthritis. Dr. Smith also treats Sports-Related Concussions using the latest techniques, including integrative and complimentary methods.
Aided by his training in family medicine and sports medicine, Dr. Smith is able to treat the whole body and not just a single body part. His advanced training in musculoskeletal ultrasound helps him find the right diagnosis and his experience with athletes of all types and all levels allows him to craft an ideal treatment plan. He has treated all levels of athletes, from little league sports to college and professional athletes. He currently serves as Team Physician for Bryn Mawr College, Cabrini University, University of Valley Forge, as well as Lower Merion High School, Harriton High School and Pope John Paul High School. In addition, he serves as Team Physician for the Philadelphia Fusion (Philly's Pro e-Sports team). Furthermore, Dr. Smith treats patients interested in alternatives to surgery using various treatment strategies including ultrasound guided injections, Platelet Rich Plasma (PRP), Prolotherapy and focused rehabilitative therapy regimens.
Dr. Smith has been recognized by both Main Line Today and Philadelphia Magazine as a Top Doctor in Sports Medicine.
Professional Profile
Education
Titles & Certifications
Professional Associations
Education
B.S., General Science, Pennsylvania State University, University Park, PA
M.D., Sidney Kimmel Medical College, Philadelphia, PA
Residency, Family Medicine, Thomas Jefferson University Hospital, Philadelphia, PA
Fellowship, Sports Medicine, Healthplex Sports Medicine Institute of Crozer-Keystone Health System, Springfield, PA
Titles & Certifications
Certified, American Board of Family Physicians
Certificate of Added Qualifications, Sports Medicine
Professional Associations
American Medical Society for Sports Medicine
American Academy of Family Physicians
Pennsylvania Academy of Family Physicians
Education
B.S., General Science, Pennsylvania State University, University Park, PA
M.D., Sidney Kimmel Medical College, Philadelphia, PA
Residency, Family Medicine, Thomas Jefferson University Hospital, Philadelphia, PA
Fellowship, Sports Medicine, Healthplex Sports Medicine Institute of Crozer-Keystone Health System, Springfield, PA
Titles & Certifications
Certified, American Board of Family Physicians
Certificate of Added Qualifications, Sports Medicine
Professional Associations
American Medical Society for Sports Medicine
American Academy of Family Physicians
Pennsylvania Academy of Family Physicians
Centers of Excellence
Stories Related to Bradley J. Smith, MD
https://www.youtube.com/watch?v=sgD2bv5wyoI