Malvern, PA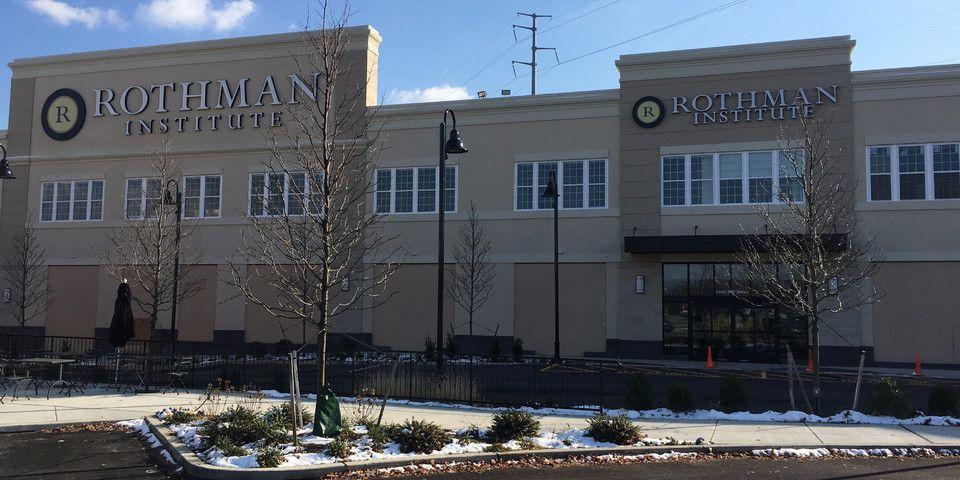 Address
650 Carnegie Blvd, 2nd Floor, Malvern, PA 19355, USA

Office Hours
Monday - Friday
:
8:00AM - 4:30PM
Map & Directions
Rothman Orthopaedic Institute Malvern offers a full range of orthopaedic subspecialty care and services including imaging, orthotics, physical therapy and hand therapy. An orthopaedic urgent care will open here later in 2018.

The Malvern office features almost 18,000 square feet, 26 exam rooms, on-site xray, physical therapy, hand therapy and orthotics.

Patients are now being seen here in several orthopaedic areas, including hip and knee, spine, sports medicine, shoulder and elbow, hand and wrist, foot and ankle, podiatry, and physical medicine and rehabilitation.
---
Physicians at this Location
All Specialties
Hip
Knee
Spine
Sports Medicine
Shoulder & Elbow
Foot & Ankle
Hand & Wrist
Physical Medicine & Rehabilitation
Orthopaedic Oncology
Orthopaedic Trauma & Fracture Care
General Orthopaedics
Filter Physicians
Filter
Sort
All Specialties
Hip
Knee
Spine
Sports Medicine
Shoulder & Elbow
Foot & Ankle
Hand & Wrist
Physical Medicine & Rehabilitation
Orthopaedic Oncology
Orthopaedic Trauma & Fracture Care
General Orthopaedics
All Locations

{{item.title}}

{{distanceText(item)}}
Services at this Location