Daniel E. Davis, M.D., M.S.
Daniel E. Davis, M.D., M.S. is a board certified orthopaedic surgeon and Associate Professor at Thomas Jefferson University specializing in the treatment of shoulder and elbow conditions. He has a Master of Science in Human Genetics from Tulane University, where he also received his Doctor of Medicine. Dr. Davis completed his residency in Orthopaedic Surgery at Thomas Jefferson University Hospital and went on to complete his fellowship in Shoulder and Elbow Surgery at Rothman Orthopaedic Institute at Thomas Jefferson University Hospital.
Dr. Davis has published numerous journal articles, book chapters, presentations and posters. He is also the recipient of many prestigious awards, including the Everett J. Gordon Award, an award presented to the chief resident demonstrating outstanding clinical achievement. In 2016, he was awarded the AAOS Scientific Exhibit Award of Excellence an honor given as one of the top three Scientific Exhibits at the Annual Meeting of the American Academy of Orthopaedic Surgeons.
Dr. Davis continues to be actively involved in the academic pursuits of the shoulder and elbow division by training residents and fellows and participating in advanced research.
Professional Profile
Education
Titles & Certifications
Professional Associations
Education
B.S., Wake Forest University, Winston-Salem, NC
M.S., Tulane University, New Orleans, LA
M.D., Tulane University, New Orleans, LA
Residency, Orthopaedic Surgery, Thomas Jefferson University Hospital, Philadelphia, PA
Fellowship, Shoulder and Elbow Surgery, Rothman Orthopaedic Institute at Thomas Jefferson University, Philadelphia, PA
Titles & Certifications
Board Certified, American Board of Orthopaedic Surgery
Associate Professor, Orthopaedic Surgery, Thomas Jefferson University
Professional Associations
American Academy of Orthopaedic Surgeons
Philadelphia Orthopaedic Society
American Orthopaedic Association Emerging Leaders Forum
Pennsylvania Orthopaedic Society
American Shoulder and Elbow Surgeons
Education
B.S., Wake Forest University, Winston-Salem, NC
M.S., Tulane University, New Orleans, LA
M.D., Tulane University, New Orleans, LA
Residency, Orthopaedic Surgery, Thomas Jefferson University Hospital, Philadelphia, PA
Fellowship, Shoulder and Elbow Surgery, Rothman Orthopaedic Institute at Thomas Jefferson University, Philadelphia, PA
Titles & Certifications
Board Certified, American Board of Orthopaedic Surgery
Associate Professor, Orthopaedic Surgery, Thomas Jefferson University
Professional Associations
American Academy of Orthopaedic Surgeons
Philadelphia Orthopaedic Society
American Orthopaedic Association Emerging Leaders Forum
Pennsylvania Orthopaedic Society
American Shoulder and Elbow Surgeons
484-370-3859 215-454-2101 215-454-2505 267-495-1092 484-370-3852 267-339-3558
Physician Videos
Daniel E. Davis, MD, MS — Physician Spotlight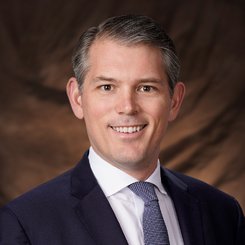 https://rothmanortho.radixhealth.com/dash/self/#/schedule/24127/search