Adult Reconstruction Fellowship (Philadelphia)
The Rothman Orthopaedic Institute Adult Reconstruction Fellowship Program is based at the Rothman Orthopaedic Institute, located in the Greater Philadelphia Area. The experience is well rounded, with ample exposure to the clinic and operating room. Upon completion of the Fellowship, graduates should be comfortable diagnosing and treating the complete spectrum of adult hip and knee diseases. Formal didactic conferences are held to compliment the clinical experience and a monthly Journal Club meeting round out the schedule. The Faculty is actively engaged in these conferences.
The Rothman Orthopaedic Institute's Adult Reconstruction Division is one of the world's largest and most respected programs. The Faculty is specially trained, experienced, and are all high-volume surgeons with case loads ranging from 500-1000 cases a year.
The Adult Reconstruction Program has as tradition of clinical and academic excellence established by Dr. Richard H Rothman, MD, PhD. The Division of Adult Reconstruction has evolved into one of the premier Fellowships in the country, offering a high-volume clinical practice emphasizing state-of-the art patient care, academic excellence, and a Faculty committed to Fellow education.
The Fellowship is associated with the Thomas Jefferson University Hospital, Riddle Hospital, Rothman Orthopaedic Specialty Hospital, Physician's Care Specialty Hospital, Bryn Mawr Hospital and multiple Rothman Orthopaedic Institute Clinics located in the Greater Philadelphia area. Fellows will have the opportunity to collaborate with thought-leaders in their sub-specialty fields. The Adult Reconstruction Division is sub-divided into 3 Sections; Clinical, Basic Science Research, and Clinical Research. The Clinical Section is comprised of surgeons with leadership positions in the American Academy of Orthopedic Surgeons and Specialty Societies such as the American Association of Hip and Knee Surgeons, the Hip Society and the Knee Society. Surgeons from around the world travel to the Rothman Orthopaedic Institute to learn the latest joint preservation, primary and revision hip and knee arthroplasty techniques. Annually, our Division performs >10,000 joint preservation and arthroplasty procedures. The Department's Basic Science Research Division is among the top programs in the United States receiving National Institutes of Health (NIH) funding. The Clinical Research Section is unparalleled in productivity. The Adult Reconstruction Fellow is expected to become an integral part of this team.
Graduates of the Program are prepared and poised to flourish in clinical practice, rise to prominence academically, and become thought-leaders in the field if they so desire. Most importantly, they are prepared to take care of their patient's needs, whether the most complex revision or uncomplicated primary surgery. We hope that you will visit us to see all that we have to offer.
Letter from our Fellowship Director
Thank you for your interest in the Rothman Orthopaedic Adult Reconstruction Fellowship!
Do you ever ask why do you do it? Why do you get up in the morning, drive into work in the dark hours? What drives you? What inspires you? Let us show you what drives our passion.
We are driven by the standard of excellence established by Dr. Richard H. Rothman in 1970. What began as a two person group has expanded to over 150 physicians. Among the joint replacement faculty, there are multiple Hip and Knee Society members. There are past and present leaders in AAHKS, AAOS, the Journal of Arthroplasty and the Journal of Bone and Joint Surgery. Our passion for research is supported by over one million dollars of annual funding. We are driven to improve patient care and share this knowledge through publications, meetings and our fellows.
In terms of clinical volume, we perform more than 17,000 joint replacements a year with approximately 500,000 office visits. This is one of the busiest arthroplasty centers in the world. When you enter this program, you become one of us and we follow you with interest and try to help you and nurture you for life. Each fellow comes in with a different surgical and academic abilities. One of the benefits for our fellows is that they leave here with a lot of confidence in performing simple and complex revisions.
We are looking for fellows who want a high-volume surgical experience, who want to learn how to do research and who want to provide the best care for their patients. Our fellows want the ability to hit the ground running when they join their new practice. We look for people who are inquisitive, who question the status-quo and who want to improve themselves.
We do have great resources to satisfy that inquisitive drive. We want you to take advantage of them. At Rothman, if you developed a novel research idea, you will have people helping you as part of a team. This team includes two full-time biostatisticians.
In summary, we believe fellowship is for four reasons. One is to refine your surgical skill. Two, to broaden your knowledge base. Three, to make life-long friends and mentors. And four, to identify the areas in need of improvement for your patients.
Our hope is that in the year you spend here, you will become a confident and skillful surgeon, prepared to spend your life in joint reconstruction. We want you to be a gifted speaker, educator and teacher in the realm of joint reconstruction.
Each evening, when you head home, ask yourself "Did I learn something new in the operating room today? Did I work on a project that will change how we care for patients?" Giving you the tools to make the most of your abilities is what drives us each and every day.
Sincerely,
Matthew S. Austin, MD
Professor of Orthopaedic Surgery
Adult Reconstruction Division Chief
Adult Reconstruction Fellowship Director
Clinical Experience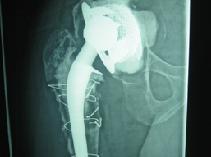 The Fellow will gain clinical experience with these procedures:
Hip
• Primary arthroplasty
• Complex primary arthroplasty
• Revision arthroplasty
• Peri-prosthetic fracture
• Mega-prosthesis arthroplasty
• Direct anterior, anterolateral, and direct lateral approaches
Knee
• Primary arthroplasty
• Unicompartmental arthroplasty
• Complex primary arthroplasty
• Revision arthroplasty
• Peri-prosthetic fracture
• Computer-assisted and robotic surgery
Joint Preservation Surgery
• Periacetabular osteotomy
• Femoroacetabular impingement surgery
• Labral repair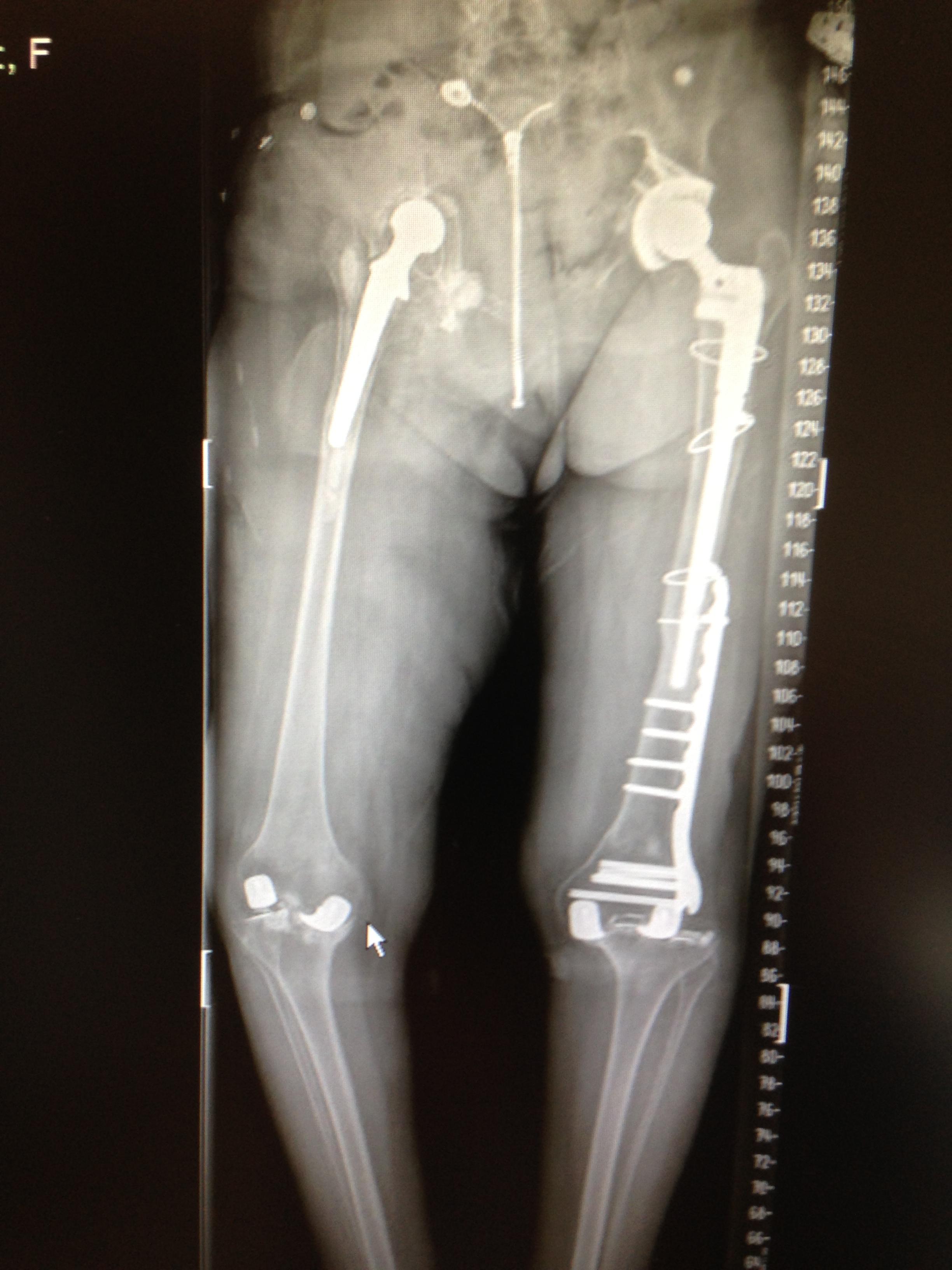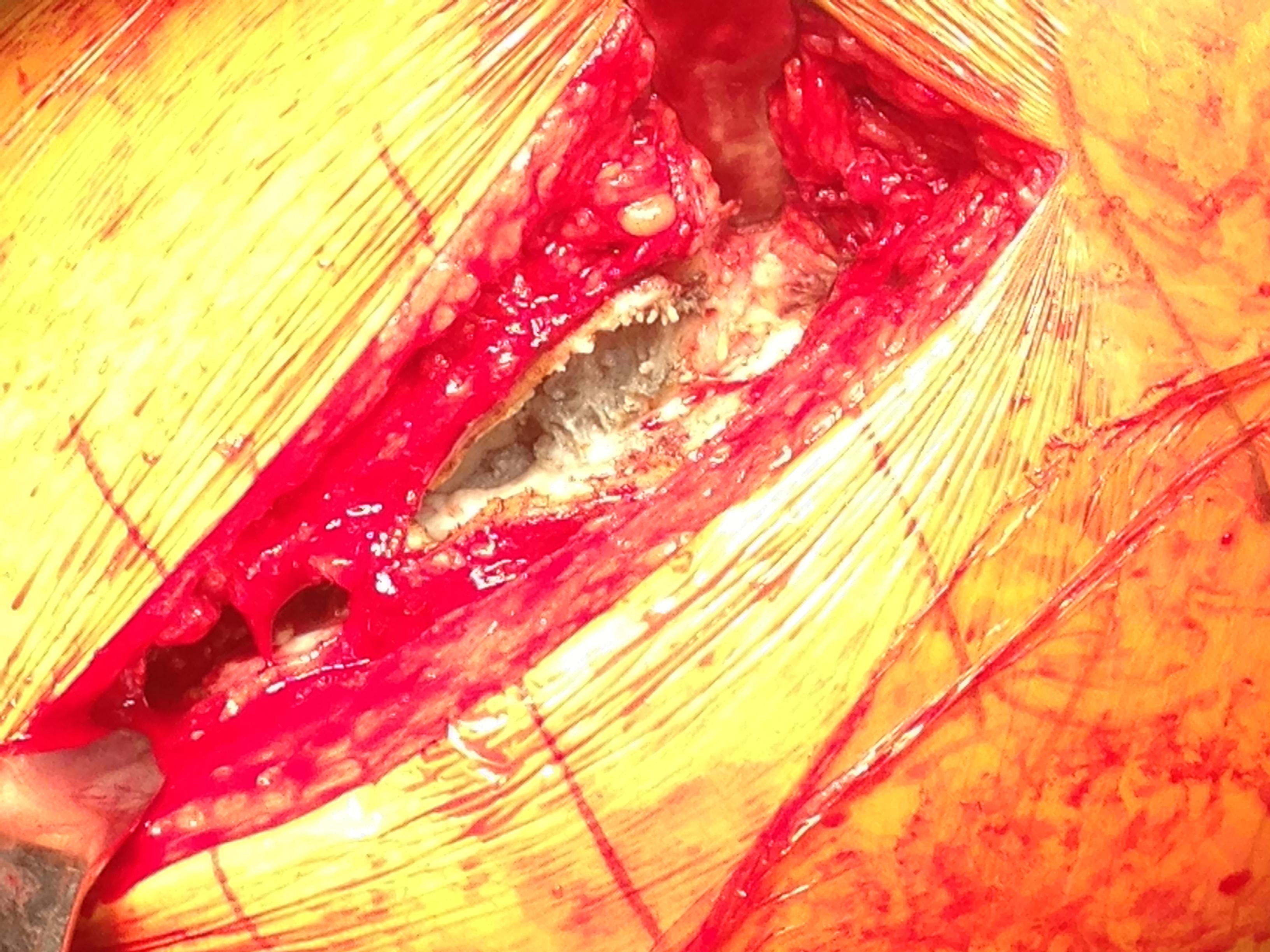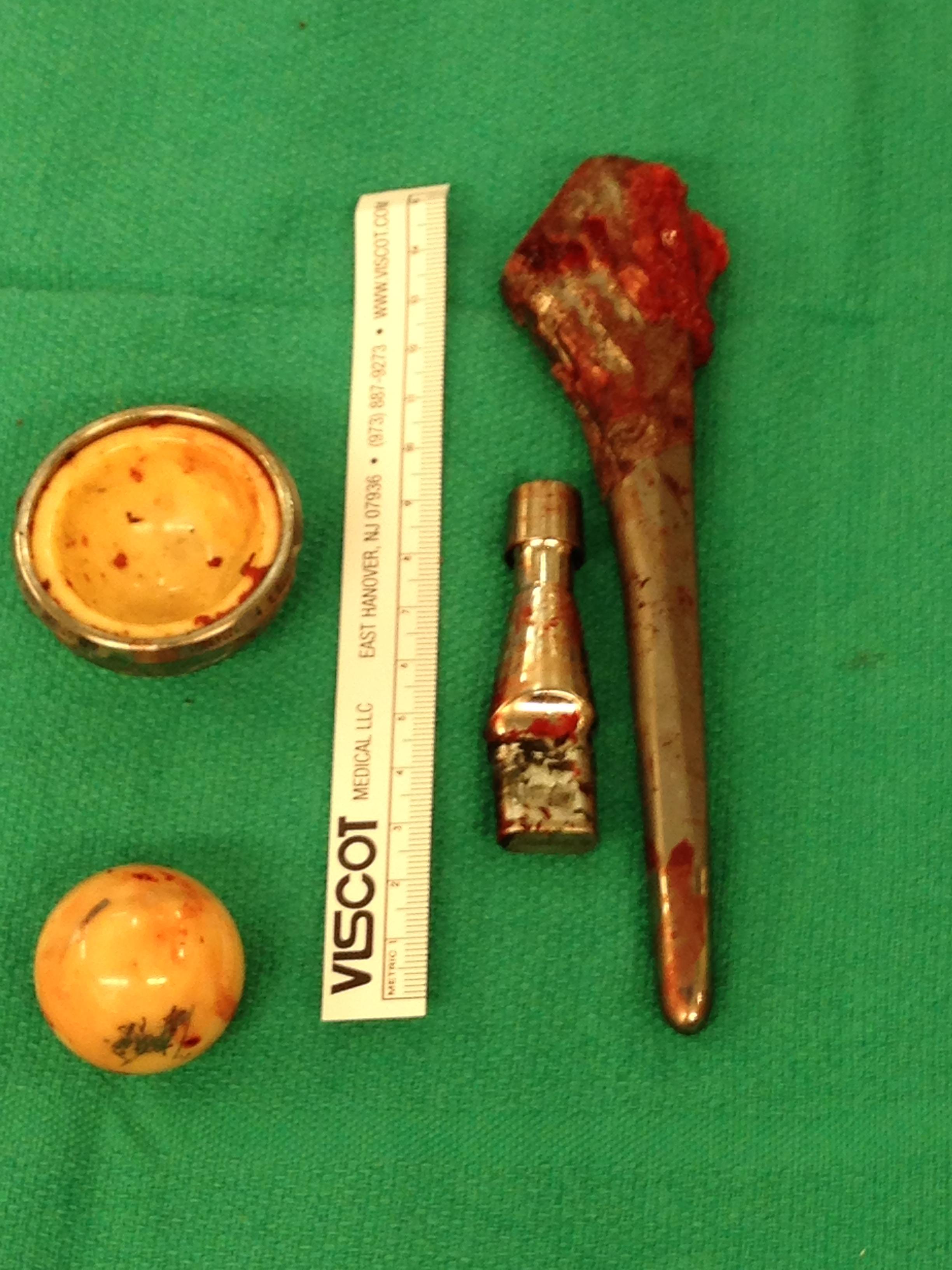 Rotation Schedule
This program consists of four 3-month rotations.
Conferences
• Once or twice weekly Joints Conference with residents
• Once weekly Preop Planning meeting with your attending.
• Once monthly Journal Club, hosted by an attending at their home
• Once monthly Interesting Case Conference
Research requirements
• At least three research projects during the year
• At least one chapter
Protected research time
• Most Fridays. Many afternoons.
Research resources
• Large team of Research Fellows to assist in trials
• Medical students
• Full-time biostatistician
• Professional assistance with IRB process
• http://rothmanortho.com/about-us/research/personnel
Call
• One in four weeks, generally managing potential transfers
Research Experience
The Rothman Orthopaedic Institute has numerous full-time staff, research fellows, and expanded facilities available for clinical and basic science research. Basic Science section of Orthopaedics is well funded from programs such as the NIH, Department of Defense, and other funding sources. Although, the Joint Arthoplasty Fellows can certainly take advantage of these facilities, majority of the fellows engage in clinical research.
The Clinical Research Division, occupying 3000 sq feet space, is particularly prolific, with national prominence at meetings such as the annual meetings of the American Academy of Orthopaedic Surgeons, the American Association of Hip and Knee Surgeons, the Hip Society, the Knee Society, the Musculoskeletal Infection Society and numerous other national and regional meetings such as the Eastern Orthopaedic Association and the Pennsylvania Orthopaedic Association. The clinical research division has a full-time biostatistician who can help with the design of studies and subsequent data analyses for manuscript preparation. There is an active clinical trail division that helps with the preparation of the regulatory paper work for the IRB approval and also execution of the prospective studies. There is also a full-time database manager who helps with data retrieval from the prospectively collected database on over 30,000 patients. A full-time editorial staff is also available who can provide assistance for manuscript preparation, formatting, and ultimate submission to a journal.
The Joint Arthroplasty Fellows are required to engage in numerous research projects during their one –year tenure at the Rothman. They are encouraged to design their studies prior to the start of the fellowship to ensure that all preliminary work is completed prior to arrival here. The Fellow is expected to ask clinically relevant questions, design a study to answer those questions, and ensure timely completion of the study. The full-time personnel in research, including numerous research fellows who can help them with chart review, are at their disposal to ensure that the conceived projects are completed in a timely manner. The Faculty are also very engaged and readily available to provide mentorship. The Fellows are encouraged to submit their work for presentation in various national meetings and expected to ultimately publish their work in high tier journals. The Fellows are provided one protected day per week to allow them to fulfill the research requirements. There is an expectation that each Fellow will ultimately publish two to three manuscripts based on their research during the Fellowship.

Benefits
• Salary is commensurate with a PGY6 level.
• Fellow is provided malpractice insurance, hospital, medical and dental insurance (for self and dependents).
• Four weeks vacation.
• CME allowance for continuing education.
Application
All application materials must be submitted through the San Francisco Match program. More details of this process can be found at https://sfmatch.org/
Community
Philadelphia is truly a global city where old meets new – some of the country's most sacred historic landmarks stand side-by-side with modern shopping, theaters, restaurants, and championship sports teams. It boasts world-class art collections including The Rodin Museum, The Barnes Collection and The Philadelphia Museum of Art. It is home to the nation's first zoo, the spectacular Philadelphia Zoo, as well as many other firsts for our country; public library, hospital and university among others. The food in Philly is phenomenal, with restaurants being named among the best in the nation. This city is an ideal location to live, work, and play. Philadelphia is affordable, safe, and has first class schools. It is in close proximity to a number of major northeastern cities, scenic mountain ranges, and spectacular beaches along the Atlantic Ocean. Philadelphia achieves the ideal balance between work and play. For more information, visit www.phila.gov.
Contact
Kelly Quici
Program Administrator
Rothman Orthopaedic Institute
925 Chestnut Street, 5th Floor
Philadelphia, PA 19107
267-297-2440
kelly.quici@rothmanortho.com
Media Gallery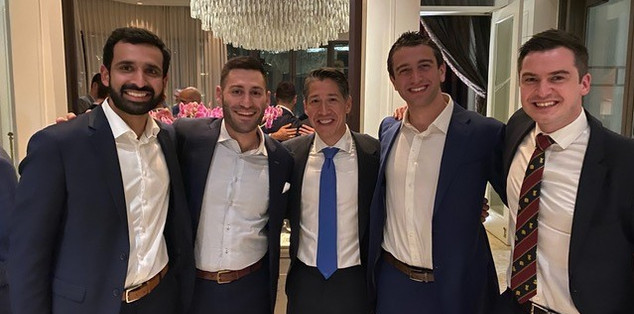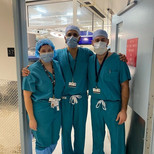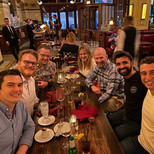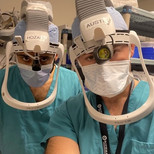 Related Physicians
All Specialties
Hip
Knee
Spine
Sports Medicine
Shoulder & Elbow
Foot & Ankle
Hand & Wrist
Physical Medicine & Rehabilitation
Orthopaedic Oncology
Orthopaedic Trauma & Fracture Care
General Orthopaedics
Physician Language
All Languages
Spanish
English
Persian
Korean
Arabic
Italian
Swedish
Chinese
German
Hindi
Gujarati
Punjabi
Turkish
Tamil
Telugu
Filter Physicians
Filter
Sort
All Specialties
Hip
Knee
Spine
Sports Medicine
Shoulder & Elbow
Foot & Ankle
Hand & Wrist
Physical Medicine & Rehabilitation
Orthopaedic Oncology
Orthopaedic Trauma & Fracture Care
General Orthopaedics
All Languages
Spanish
English
Persian
Korean
Arabic
Italian
Swedish
Chinese
German
Hindi
Gujarati
Punjabi
Turkish
Tamil
Telugu
All Locations

{{item.title}}

{{distanceText(item)}}