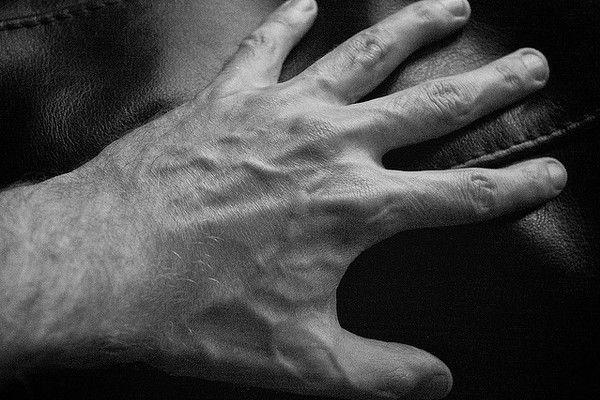 Many of us take our hands for granted. We use them to eat, type, play, work, and get dressed in the morning, but we rarely stop to consider that a single problem with one tendon, muscle, joint, or bone can result in our losing the ability to perform most of our everyday tasks. In some cases, we may gradually lose function in one or both of our hands, especially when we ignore the little warning signs that indicate the possibility of something going wrong. When we start feeling new and unusual pains, loss of flexibility or range of motion, or swelling and inflammation of our joints, we need to stop and think about the possibility that we have a serious issue that needs therapy or surgery. If you or your physician suspect that this might be the case, it is time to contact an orthopedic hand specialist Philadelphia residents can trust for the best in corrective and preventative care.

The human hand is a highly complex and delicate instrument, intricately connected to your wrist and forearm, and performing many essential functions that serve our overall physical and psychological well being. For this reason, the surgeons at Rothman Orthopaedic Institute spend a year training in this specific region, in addition to their several years of surgical education and experience. Whether treating a deformity, a fracture, or a condition such as arthritis, an experienced surgeon will take a unique approach to your hand, considering the whole as well as each of its interconnected parts. Whatever specific procedure your condition calls for, you deserve an orthopedic hand specialist in Philadelphia with a superior level of expertise.

What You Can Expect from the Finest Orthopedic Hand Specialists Philadelphia Has to Offer
The physicians at Rothman Orthopaedic Institute work collaboratively to determine the best possible plan to treat your hand, wrist, and any other conditions that might be contributing to your pain or limited function. Each of our highly skilled surgeons and specialists performs thousands of procedures each year, and each has over twenty-five years of experience treating a wide variety of issues. The following are common hand conditions for which our doctors have extensive knowledge and training, but it is by no means a comprehensive list of what they are capable of correcting or reversing with the finest tools and procedures available:

Carpal Tunnel Syndrome
Arthritis
Cubital Tunnel Syndrome
Mallet Finger
Wrist Sprains and Fractures
Wrist Tendonitis
Dupuytren's Contractures
Minimally Invasive Technique - Dupuytren's Disease
Hand Trauma
Hand Fractures
Trigger Finger
Finger Sprains, Fractures, and Dislocations
Jamming of Fingers
Ganglion Cyst

Not every diagnosis will result in a recommendation for a surgical procedure. For example, tendonitis of the wrist, also known as tenosynovitis, may be treated with a non-operative set of treatments including immobilization, ice, and medications to help reduce the inflammation. Some hand and wrist fractures may also be eligible for treatment that does not involve surgical procedures. Teamwork is the key to figuring out exactly what steps should be taken to improve your particular condition, and you will find this collaborative approach in each orthopedic hand specialist Philadelphia has to offer at Rothman Orthopaedic Institute.

Remember that many hand and wrist conditions can be avoided with a variety of preventative measures, including careful exercise, proper diet, and avoiding unnecessary strains while performing everyday jobs at home or in the office. By taking care of your hands, you may never have to visit us at all; but when you do, you can be confident that you have found an orthopedic hand specialist Philadelphia patients can count on to restore mobility and eliminate pain. For more information on preventative and corrective procedures, contact Rothman Orthopaedic Institute today.
Related Specialties
Related Physicians
All Specialties
Hip
Knee
Spine
Sports Medicine
Shoulder & Elbow
Foot & Ankle
Hand & Wrist
Physical Medicine & Rehabilitation
Orthopaedic Oncology
Orthopaedic Trauma & Fracture Care
General Orthopaedics
Physician Language
All Languages
English
Spanish
Italian
Persian
Swedish
Tamil
Korean
Arabic
Chinese
Turkish
German
Gujarati
Hindi
Filter Physicians
Filter
Sort
All Specialties
Hip
Knee
Spine
Sports Medicine
Shoulder & Elbow
Foot & Ankle
Hand & Wrist
Physical Medicine & Rehabilitation
Orthopaedic Oncology
Orthopaedic Trauma & Fracture Care
General Orthopaedics
All Languages
English
Spanish
Italian
Persian
Swedish
Tamil
Korean
Arabic
Chinese
Turkish
German
Gujarati
Hindi
Greater Philadelphia
All Locations

{{item.title}}

{{distanceText(item)}}